The ACH 47 A Chinook by Italeri in 1/48 scale with the BiG ED set by Eduard + some cables and leads made of lead and copper wire, plus the MG barrels from Master made of brass.

All colors are from Model Master and are recommended in the blueprint.

The Chinook is of the size a bit more expensive, unfortunately, also in terms of forms, unfortunately, it needs a lot of dry fit and spatula until the hull fits, the largest hole was at the pulpit, which was then sanded off very slowly, the gray plastic was patient and in the end, the hood also fit

The weapons were beautified with cable and the etched parts then make real beauties out of it.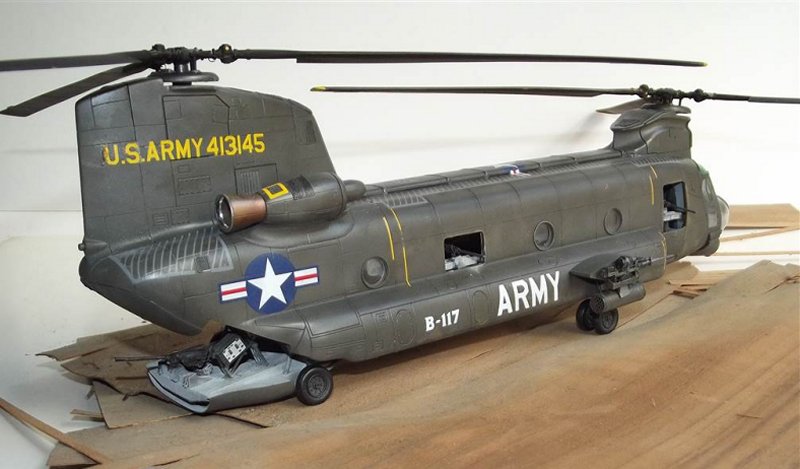 The Italeri ACH 47 is certainly a sexy model, large and impressive, in the versions and the accessories would make you want more, but the quality for this price, then I prefer to wait until Trumpeter 1: 35er a little smaller in the forms pressed

Greetings from Germany
Jens Gerber
Click on images below to see larger images