Greetings all. By the time this gets posted I'll be bobbing around on the briny, courtesy of the wonderful Canadian Navy. Ironic, since I'm Air Force born bred and employed... Anyhoo, here's my latest work, a Hasegawa P-3C Orion converted to a RCAF CP-140 Aurora, complete with belly mods for the camera flash.
I modified the cockpit to better represent the front office, extending the wall back and adding the radar compartment and breaker panel in the process. I should have taken pics before it went together... Oh yeah, the paint. It's mostly Model Master, with some Tamiya for tires etc. Decals are from Canuck Models, formerly Winter Valley. They went on well, but care was needed with some walkways. The OP Apollo crest is a nice touch. I worked on 140104 and all the other birds that were deployed in pairs from 2001-2003.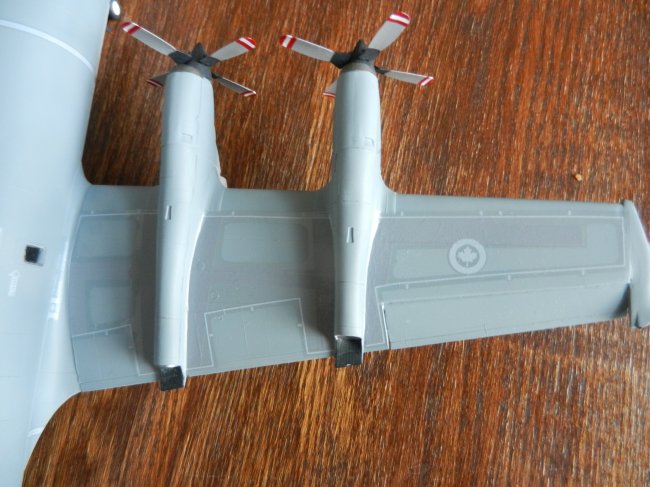 One way for telling which were the OP birds, is the white SATCOM antenna on the top of the fuselage. They installed them backwards in the rush to get them ready. On aircraft done after the OP, the antenna is correctly installed, with the taper to the front. Since the crests were removed after OP Apollo, this is now the only giveaway.
"Harv"