Back again- this time some Auroras I've put together. There's a few differences between them, from the obvious to the subtle. Both are from the Hasegawa/Revell AG kit, which is nice but in need of retooling. Decals for instrument panels? Aw, c'mon!
The Aurora on its own legs is the standard configuration for the operational fleet. Major changes I did include filling in pylon attach points, since we don't use pylons on our planes, and work on the cockpit and sono areas. The Aurora contains a belly camera and huge flashbulb arrangement, now obsolete with new optical pods. The sono area was redone do reflect this unique feature. The cockpit, while mostly invisible, got extensive work involving moving the bulkhead back and installing the radar compartment and FELC- forward electrical load center- beside the flight engineer. Can't see it, but I know it's there!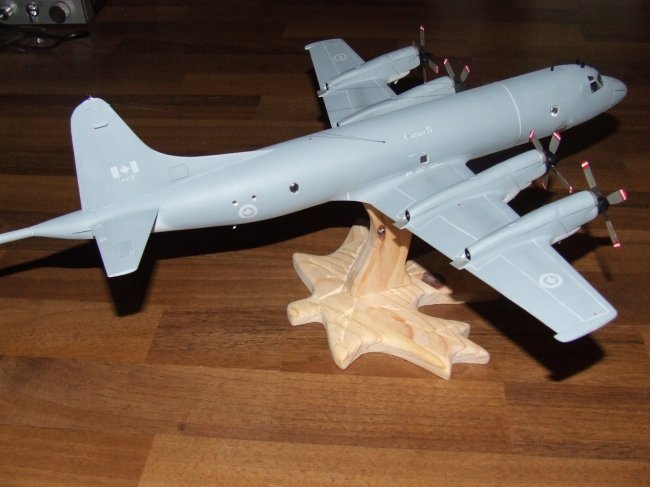 The other bird is a CP-140/A Arcturus. No ASW gear in the 3 aircraft, they were purchased as the last P-3 aircraft off the production line in 1991, used for training and some coastal patrol duties. This model was a basket-case, missing a bunch of little stuff, like engines and a wing. That's why the gear is up. Thank God for the spare parts box, and refusal to toss junk models! The stand is my own doing, thru a Dremel and sanding. Works for me!
Harv