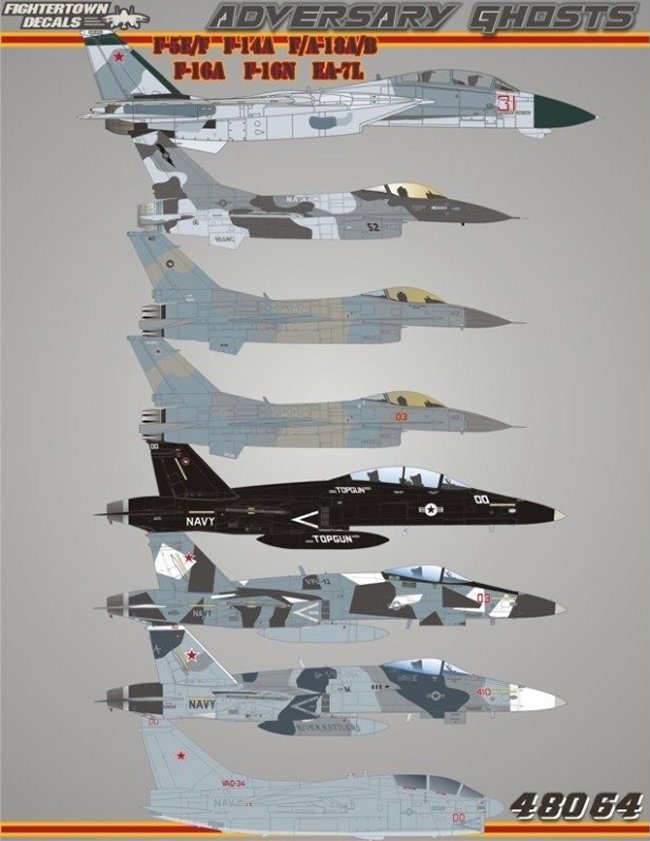 This decal sheet from Fightertown Decals includes markings for 17 different Adversary paint schemes for 5 different aircraft types including: F/A-18A/B, F-5E/F, F-16A/N, F-14A and EA-7L.
Markings for Topgun, VF-126, VFC-12 & 13, VFA-204, NSAWC & VAQ-34.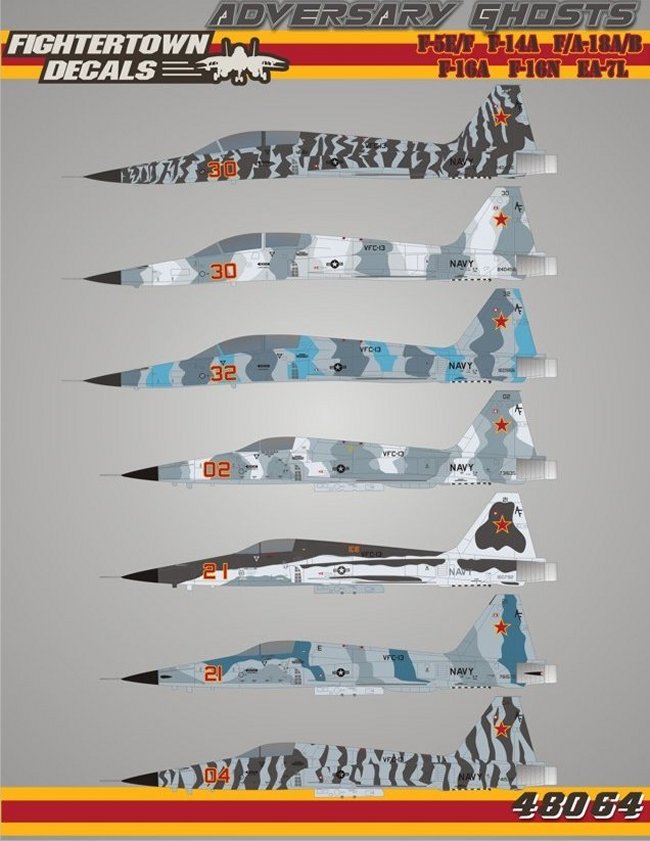 Wow....this decal is loaded with a vast selection of aircraft and paint schemes. This decal sheet is a must have for anyone interested in Adversary aircraft.
You can buy this decal sheet directly from Fightertown Decals.
Steve