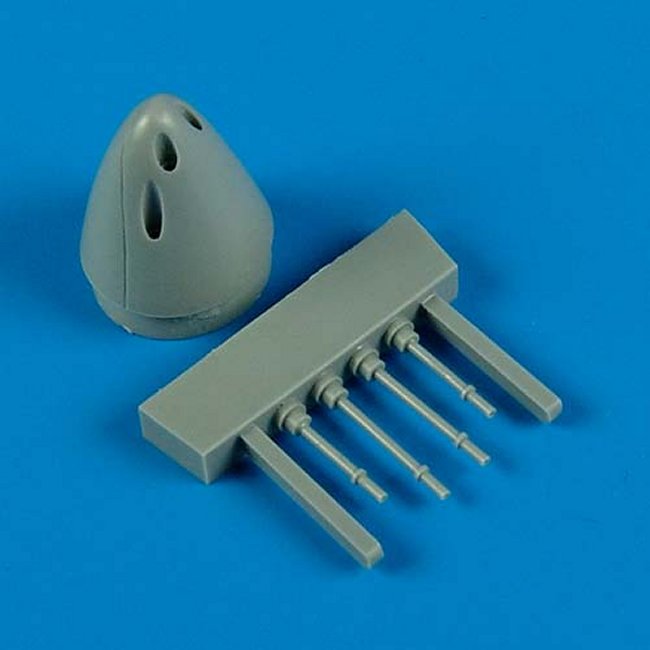 This latest release from QuickBoost features a resin nose and a set of resin gun barrels for the F9F-2 Panther from Hobby Boss.
The quality of the resin casting is flawless and bubble free. The tips of the gun barrels are hollow for added realism.
This set is very well done and well thought out and easy to use and paint. The barrels are separate from the nose making the painting process much easier. The nose has holes pre-drilled for the gun barrels. The nose is more accurate than the kit nose.
You can purchase these and other fine resin detail items directly from QuickBoost.
I would like to thank QuickBoost for providing me with this product sample.
Steve Bamford