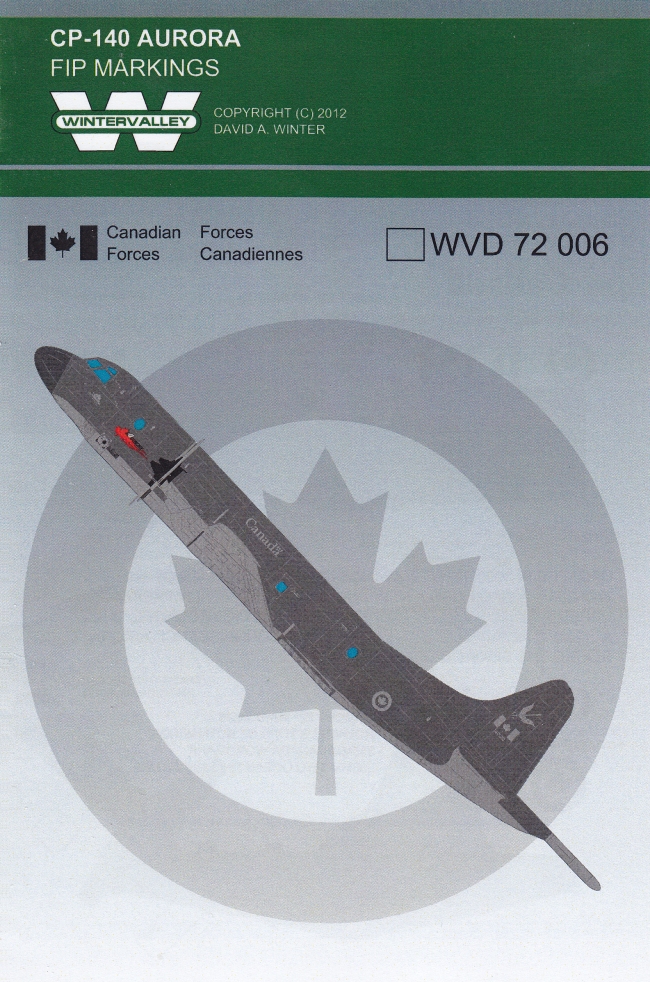 This new decal sheet from WINTERVALLEY provides markings and stencils for one CP-140 Aurora Long Range Patrol Aircraft in Federal Identity Program (FIP) Markings.
It includes;
Early and Current FIP Canada Wordmark and Department Signature.

All various maintenance and warning markings,

Propeller markings and warning stripes, full walkways,

Early and current markings for 407 Demon squadron,

OP APOLLO crest,

Fincastle 2008 nose art,

variations of the Modernization Program (AIMP) nose art.
The sheet was created using references from a multitude of sources including Hazers Flightline (www.hazersflightline.com).
The instruction sheet is well laid out and easy to follow. The 2 water slide decal sheets is of the highest quality and very clearly printed.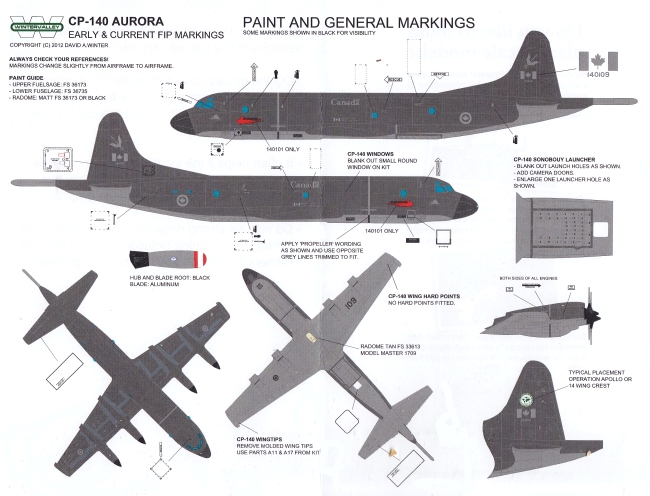 This decal sheet gives you some wonderful options for turning your next CP-140 Aurora into a truly eye catching model.
I would like to thank WINTERVALLEY for providing me with this product sample.
Steve Bamford