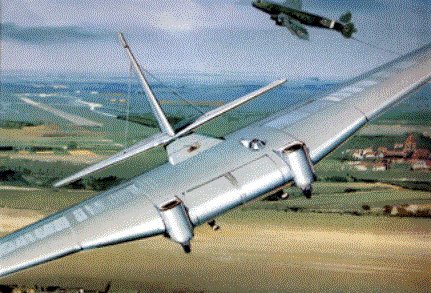 Nostalgic Plastic, Inc. is pleased to announce the latest high-quality resin model produced by Anigrand Craftswork. The Junkers Ju.322 Mammut Glider includes FOUR ADDITIONAL BONUS AIRCRAFT, all Luftwaffe gliders; Lippisch DM-1 (Darmstadt-Munich 1) Glider, Kalkert Ka.430, Blohm & Voss Bv40 & the DFS331, all molded in the 1/144 scale. You can find this unique kit in stock at http://www.nostalgicplastic.com.


HISTORY:
The Luftwaffe Transport Command in 1940 realized a need for a large capacity cargo and troop aircraft in preparation for invasions of Britain and Russia. A Giant Glider was decided upon as a cost effective solution and quickly issued to Junkers and Messerschmitt the development of two accepted proposals; the Junkers Ju.322 Mammut & Messerschmitt Me.321 Gigant. The Mammut was built using non-strategic materials – wood. Cargo was carried inside the enormous wing with the capacity to carry a medium tank and was loaded through a clamshell door in the nose. The Mammut took flight in April of 1941 towed by a Junkers Ju 90, but while it was unstable during the tow it quickly stabilized once released. However, do to its enormous size, it took two weeks to tow it back to the launch airfield using a tank. They were armed with 3 – MG 15 machine guns and had a wingspan of 203 feet and an aircraft length of 105 feet.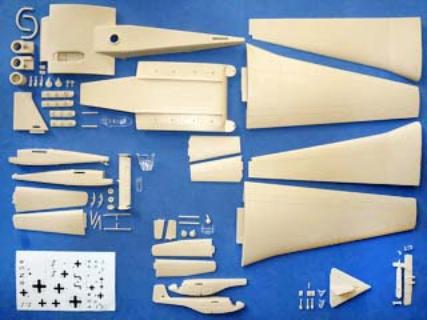 As the Official North American distributor, Nostalgic Plastic carries the entire line of Anigrand Craftswork models. Anigrand produces high - quality, limited production resin models in 1/144 & 1/72 scales featuring unique subject matter such as x-planes, prototypes and limited production run aircraft. If you're tired of building the same old P-51 and are looking for that out-of-the-ordinary model show winner and conversation piece than look no further than the over 180 models in Anigrand's ever growing catalog. You can download a complete list from here:

"Anigrand's quality is just outstanding these days, these kits are engineered to fit together like injection molded kits." – Jeff Garrity, owner of Nostalgic Plastic/Rare-Plane Detective.

All 5 aircraft come in one box for $114.00. If you order from Nostalgic Plastic, shipping is free to all U.S. states and reduced shipping for international customers. You can order your Ju.322 Mammut Glider at www.nostalgicplastic.com or call 702-564-2851.

Nostalgic Plastic & Rare-Plane Detective, owned by Jeff Garrity, is located in Las Vegas, Nevada. Jeff has been in the model kit business for over 25 years with Rare-Plane Detective and specializes in out-of –production kits, decals and after-market. He purchased Nostalgic Plastic in September of 2010 and was eager to take on the mantle of North American Distributor for Anigrand Craftswork. You can reach Jeff at 702-564-2851 or via email at rare-plane@cox.net.
Nostalgic Plastic