This new 1/32 of resin figure of a USAAF Fighter Pilot in European Theater during WW2 from Ultracast. The unpainted resin figure is very rich in finely crafted detail. The original master for this figure was sculpted by Mike Good. This figure will be a lovely addition to a diorama of an USAAF aircraft from the European Theater of Operations.

The figure shown in these photos was painted by Kevin McLaughlin, UE.

There is 1 unpainted figure with 2 heads in each set.....depending whether your want your pilot wearing his military issue hat or leather flight hat and goggles. Clean up is very minimal and the body comes attached to a casting block at the bottom of the feet to avoid any loss of detail and the attachment point to the casting block is very thin. The detail level and casting quality is flawless.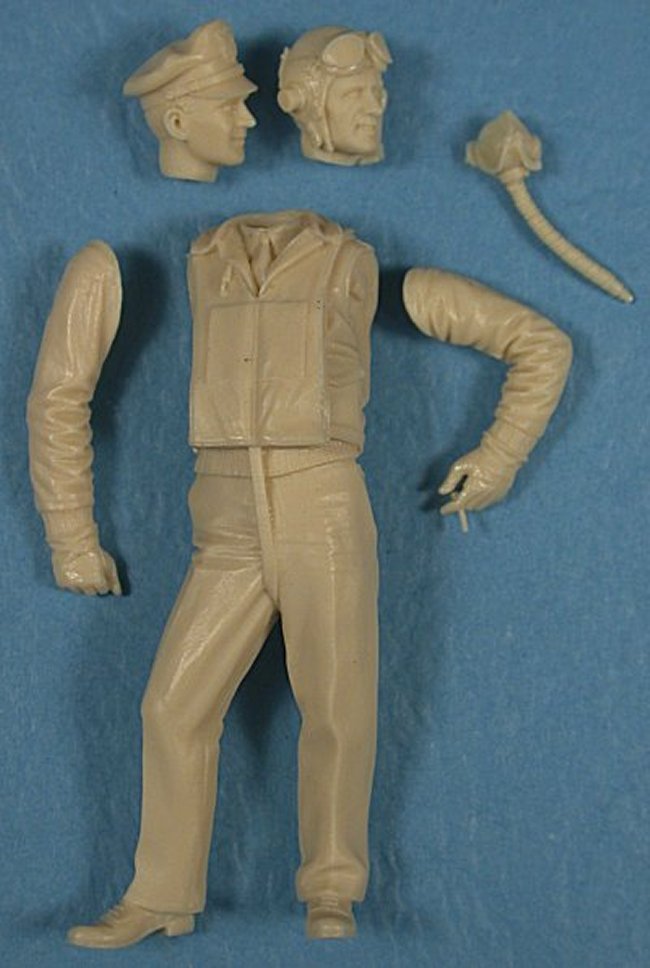 This is a great looking figure and would be a fantastic addition to any 1/32 diorama. Ultracast has other figures on their site.
You can buy this figure directly from the Ultracast website.
I would like to thank Ultracast for providing me with this review sample.
Steve Bamford