This resin and photo etch set from Eduard is part of the Brassin series and is available directly from Eduard Model Accessories. This set includes the left side engine and cowlings for the Tamiya Mosquito FB Mk. VI in 1/32 scale.
This resin set includes:
1 complete right side engine with separate cylinder heads

tubular frame to support engine to plane

separate exhausts

full engine cowlings with detail on both sides

pipes and plumbing and accessories to fully detail these engines
There are 10 pages of instruction in the usual line drawing format that Eduard is famous for and which are so easy to follow. The instructions also include painting instructions.
You will be required to fold the photoetch in this set, but if you have one of the Hold & Fold photo etch benders from The Small Shop, then this will be an easy process. They have a variety of benders for sharp corners as well as rounded corners and in many different sizes.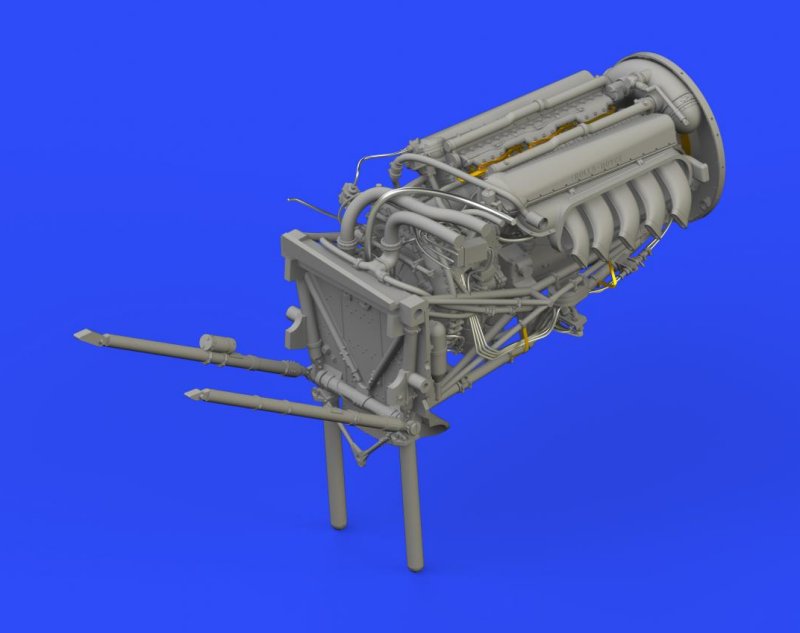 Make no mistake, this engine is a kit in itself with many, many parts. The complicated detailing on this engine requires the engine to be molded from multiple parts to properly render the intricate 3D detail. Once you add all the plumbing and wiring and accessories, then you will be left with an engine truly worthy of the detail level of the 1/32 Tamiya kit. This engine is truly impressive.
You can buy this detail set and thousands of other items directly from Eduard Model Accessories.
Images in this article are by Eduard Model Accessories.
Steve Bamford