1/72 Academy F4F-3S "Wild Catfish"
Gallery Article by Fernando Azurdia on Nov 8 2003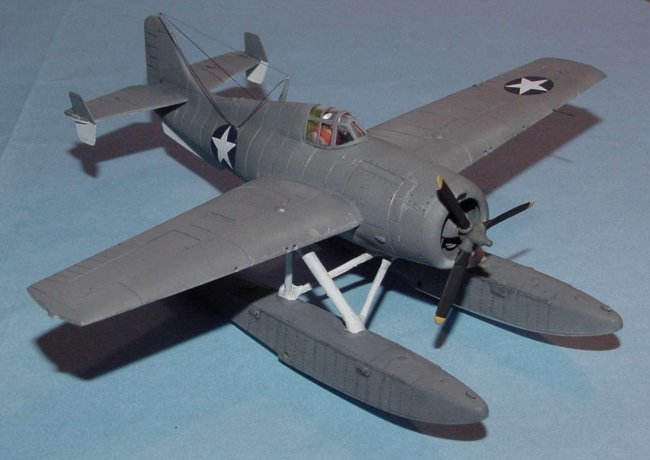 Conversion of Academy´s 1/72 F4F-4 "Wildcat"
History
Due to the successful use of fighter seaplanes by Japanese forces in the Pacific, in 1942 Grumman experimented with a new development of its F4F-3 Wildcat, in the creation of a floatplane version of this fighter. The conversion of a standard production aircraft was undertaken by Edo Corp. in the space of three months from the Navy request being made; the floats themselves were specially designed for the "Wild Catfish", as this prototype became known, and the entire airframe was subjected to stress analysis and some strengthening. To compensate for the decreased yaw stability resulting from the extra side area of the floats forward of the aircraft center of gravity, additional rudder area was required, and this was provided by fitting small additional surfaces at the tips of the tailplane, with an interconnection with the main rudder. The F4F-3 floatplane, sometimes referred to as the F4F-3S, first flew on February 28, 1943 and under Navy contract Edo provided 100 sets of floats in great haste, but the changing nature of the war in the Pacific made it unnecessary to proceed with further floatplane conversions, and the project was canceled.
The kit is the Academy 1/72 F4F-4, plus the floats that some friend gives to me in exchange for other stuff, and still don't know who manufactured it. Supports were made with standard clips w/masking tape, float rudders were from a Revell Ar-196A2 and the additional surfaces: plastic sheet .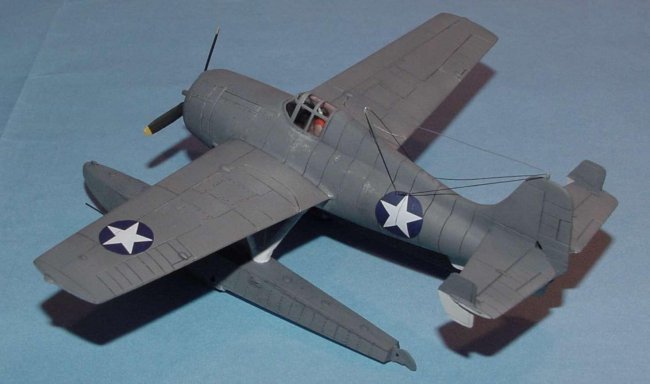 A lot of work, especially in the float support areas.
Cheers!!!
Fernando Azurdia