1/35 Dragon IDF MD 500 Defender
| | |
| --- | --- |
| | Gallery Article by Philip Limbert on Aug 17 2003 |

Indonesia Independence Day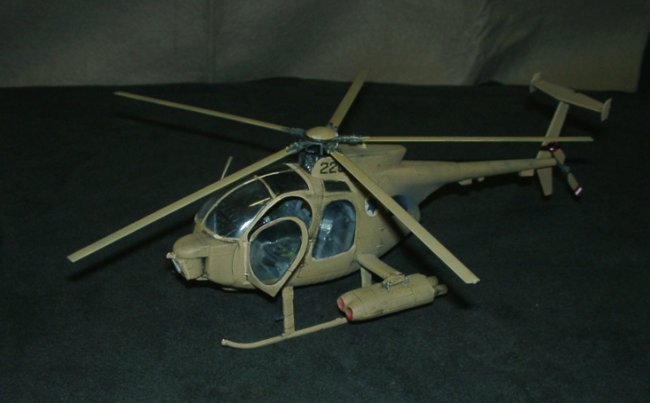 This kit is made by Shanghai Dragon in 1/35. It is built straight out-of-the-box with some scratchbuild additions. I detailed the the cockpit with scratchbuild pedal strap, seatbelts, cabling, etc. Oh yeah, I also cut open the door to make 'open door' pose possible.
Overall, the kit is excellent. Details are crisp, fit is good, decal is good. I paint it with Tamiya's Desert Sand.
This kit is build for an entry at the Helicopter Challenge at Indonesian Scale Model Society a few months ago, but did not complete it on time.
After I built this heli model, and finished the Academy's 1/35 Pavehawk, I realised how small the machine is. No wonder the US Army call theirs the 'Little Bird'
Philip Limbert