1/72 Airfix GKN-Westland Lynx HMA 8
| | |
| --- | --- |
| | Gallery Article by Mario "hiurawa" Binsar on Aug 17 2003 |

Indonesia Independence Day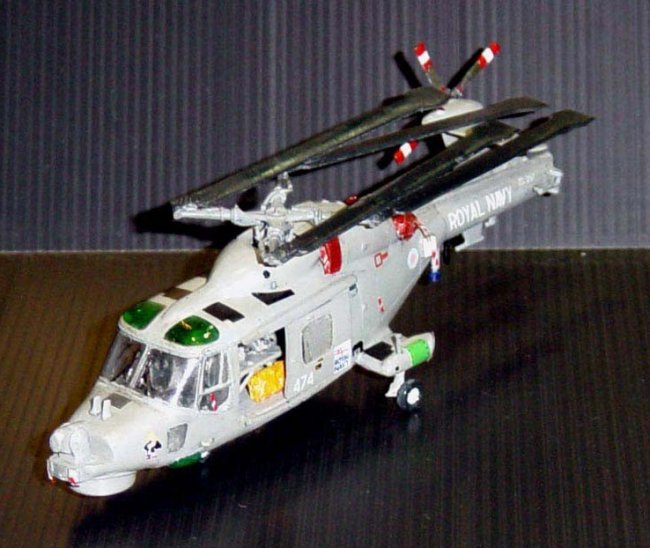 Few years ago when I didn't even know (and care....) about painting the model I built, I really love this Airfix kit. And now, a few years older and started to build model-kit again in a more seriously kind of way. I started by looking for this kit.

That moment finally came when a local hobby shop sell a small selection of Airfix kits, including this one.
 
Airfix reissued this kit with a new extra sprue and 4 different versions. The first thing I did when starting this kit was to rescribe it, which I found later is truly not necessary because the real lynx have raised panel lines. :(
 
The fit is really terrible especially the parts that came from the extra sprue. The same parts also seemed too soft, different from the standard parts. I ended up with a lot of Putty for the nose and few others areas of the aircraft.
Then I thought; well, since I've done it wrong from the beginning why don't I just build it up with some things I've learned but haven't tried before? So I started to cut the tail and main rotors in order to pose them in the folded position. I used plasticard and wire to detail the tail section. and Opened the front and the cabin door.

Paints are from Humbrol. For the decals I chose the kit's version of the lynx from 815 Naval Air Squadron, HMS Richmond, RN, RNAS Yeovilton, 2000 simply because it has this tiny "babe" picture on it.

At last, I add remove before flight tags and intake/exhaust cover (many thanks to Daniel Butcher and Everett McEwan).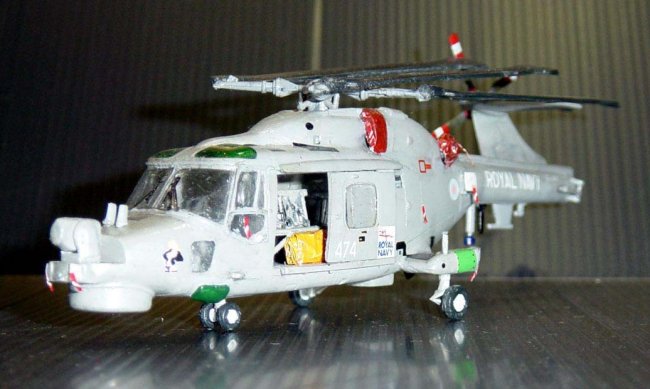 Many thanks also for Kamil for the tips, Alex and Iwan for the support and photo.
 
-Who Dares Wins-
Mario "hiurawa" Binsar Jakarta, Indonesia