1/48 Academy F-16C
| | |
| --- | --- |
| | Gallery Article by Leon Lio on Aug 9 2003 |

Singapore National Day

Hi, this is my recent F-16C built for a friend working in the Republic of Singapore Airforce.
The kit of subject is from Academy. This kit dates back to 1991 according to the indication on the box. I would sum up the quality of the kit as mediocre.
Fit ranges from ok to poor (especially at the wing-fuselage joint); panel lines are recessed but not as clean as Academy's recent releases. Ejector pin marks situation is annoying but not critical. Weapon stores provided are basic in quality, and limited in selection of load-outs. Decals provided are not of good research and quality.
Being the front-line fighter the RSAF F-16C is painted in the familiar 3-tone camo. I airbrushed mine with self-mixed Gunze thinner-based as close to my interpretation of the 3-tone. The effect is satisfactory (at least to me

).
Academy's stencils are used with RSAF unit and national insignia from a local hobby store. The aircraft numbers are fictitious and do not reflect any actual F-16s in the RSAF.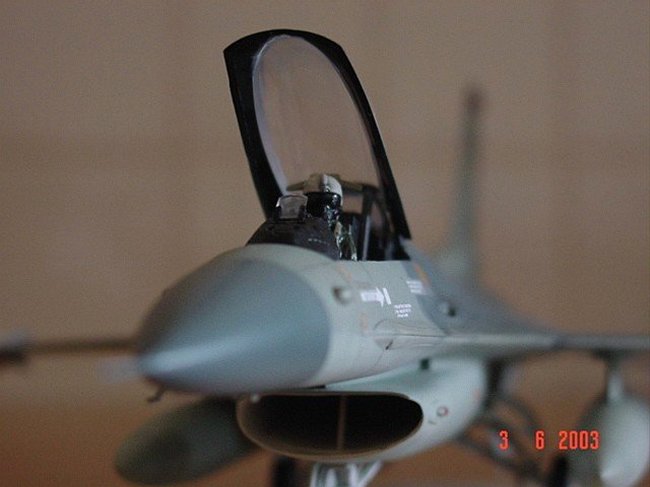 Happy modeling.
HAPPY 38th BIRTHDAY SINAGPORE !
Leon Lio Wingnuts Singapore