1/72 Hasegawa F-16B Fighting Falcon Hasegawa F-16B Fighting Falcon
| | |
| --- | --- |
| | Gallery Article by Joćo Corredeira on June 10 2003 |

Portugal National Day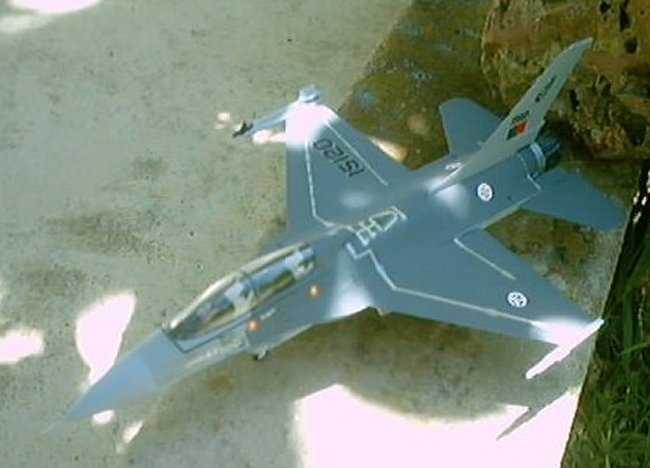 This model was made basically OOB with the exception of the ejection seat harnesses and oxygen mask tubes. The parts fit very well....I just have one remark when placing the main landing gear. When placing the left landing gear, if you plug it to the holes, the aircraft will be twisted, because the landing gear will be higher on the right than on the left. I've noticed this when I built my F-16A but by the time I noticed the F-16A was a bit twisted to the left because of the landing gear it was already too late. I advise to place the right main landing gear first and then the left one, because then you can place it in the correct position.

The Portuguese Air Force F-16B's usually carry one underfuselage tank and one AIM-9 Sidewinder missile on the right wing tip. Most of the pictures I have, the F-16B's have this configuration but I've also seen it carrying 2 drop tanks on each wing.

The decals are fr

om Santa Cruz Decals and I must say, these decals are the best I found until today. I have already used decals from this company in other models and I just don't want anything else.

I used acrylic LifeColor paints and this was my first model using my Revell airbrush. I just bought it recently.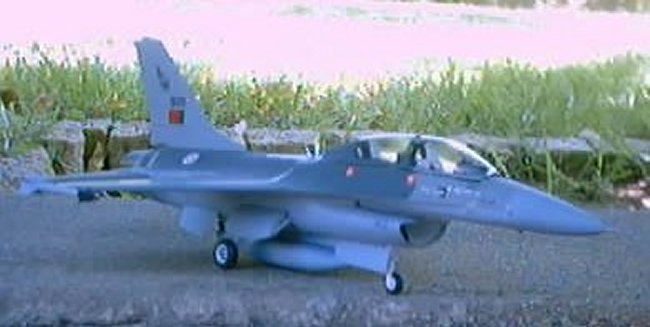 I have a website where you can have lots of pictures of the Portuguese aircraft and info: www.hangarvirtualfap.com.sapo.pt
Any questions or doubts just e-mail me.
Joćo Corredeira