I was asked if I wanted to build a Ju 188 in 1:32, without a clue what I would get myself into, I said YES ...

The quality of the resin parts is to be seen more in the direction of a template, AIMS has production in Hungary and almost all rivets and engravings are missing on the parts, the fit itself is then only a question of spatula and patience, but it can be done how one sees.

After the trouble with the quality of the resin parts comes the pulpit, connecting 3 Vacu parts to a shape typical for the 188 can not only cost you nerves, I had no idea how to make it sensible, in the end the Vacu forms are ready The pulpit struts are connected with aluminum strips, which fits very well into the shape.

Another small challenge was the FuG 200, both the model and the color scheme were given to the customer. I tried to make the dipoles out of drawn cast branch, which makes little sense overall, in the end I cut brass wire 0.2 to length and glued it.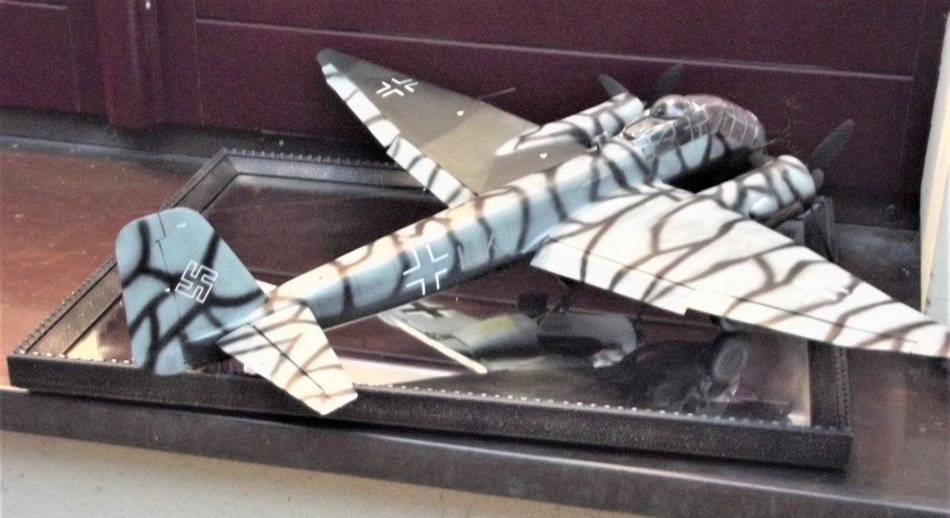 The colors are RLM 70/71/76 / and an RLM 66 for the rough meander.

The gun barrels from Model Master are highly recommended, as the enclosed resin parts cannot be recognized as MG 81.
Jens Gerber