Eduard has taken up the idea to develop a model kit series that shows the development of the legendary spitfire, starting, of course, with the Mk1, as it was supplied to the Royal Air Force back in the late 1930s. The kit contains two complete models and enough parts to make two out of a selection of 10 different versions of the Mk1.
Interesting information about the development and delivery of the Spitfire is included along with some more detailed information about the specific versions that are provided. I decided to build one very early version, with the still flat canopy and two bladed wooden propeller, and one version with the already bulged canopy and three bladed steel propeller.
Building the kits was pretty easy and fit was again perfect. The PE is easy to add and looks great. Early on it's paramount that you decide which version you want to build because single tiny details determine which parts you are supposed to use. Eduard clearly put a lot of research into these kits.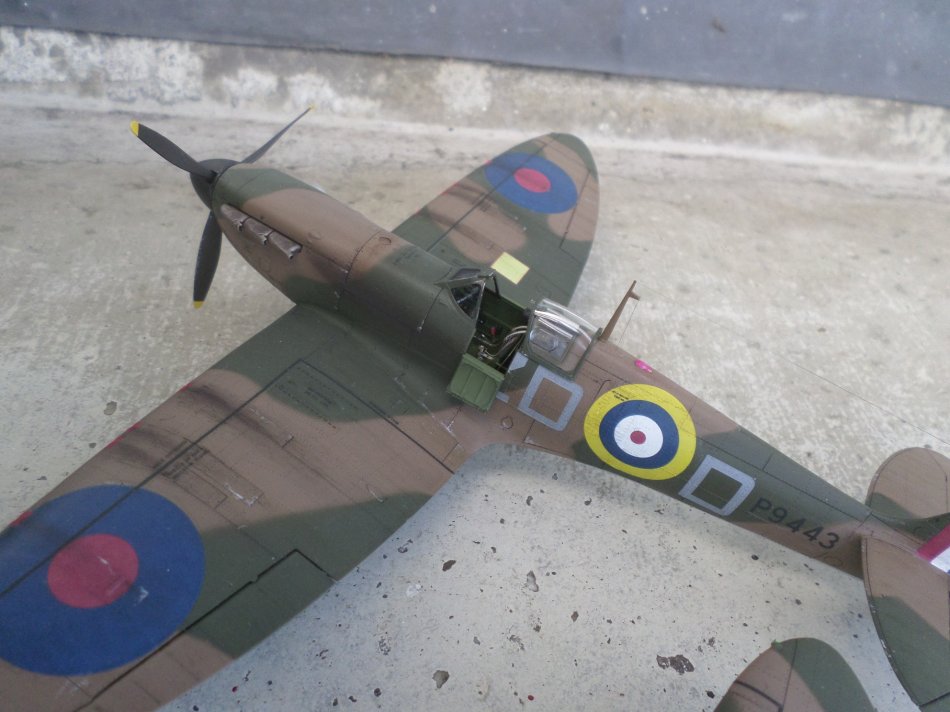 Painting was interesting since the early spitfires had black and white undersides. But it all went pretty easy. Camouflage was also straightforward using posterbuddies to trace the patterns and allow me to create the soft transitions of the colours without overspray. I'm satisfied how that went.
The decals however were quite tricky to apply since they are very thin and tend to roll up around the edges. But in the end they went on pretty nicely. A nice touch is that the early version had it's roundels partly oversprayed with camouflage colours but the roundels were still slightly visible through the paint. The roundels provided in the decals have slightly transparent outer rings that simulate this effect very nicely.
Of course I added some weathering. Not too much on the early version (the instructions actually mention that the paint should be fresh) but quite some on the later version. Oil trails under the nose point at the tendency of the early Merlin engines to leak oil as if it was for free and of course I added some smoke trails wherever appropriate.
I hope you will enjoy the pictures. :)
Klaasjan Schuuring
Click on images below to see larger images