During the first peak of the pandemic I ordered a few small kits from ICM. Apparently it took some effort to fill both boxes with parts because the P-51A version consisted of sprues in four different colours of plastic. It looks like someone personally did their best to get this little kit to me no matter what. If so, then, that's kinda nice. :)
Anyhow, these little kits are rather basic but still have some really nice surface detail. Fit is not so good in some places but extraordinarily good in others. A mixed bag you might say. I experimented with some overdone chipping in the cockpit which is not all that visible but good to try anyway.
The P-51 of course doesn't need an introduction, however I choose to build an A and a C version. The A version sports the Allison engine which was a bit underpowered but still made for a step forward in fighter design. At a first glance it looks a bit like a P-40 on steroids. The C version however already had the Griffon which made it another ball game altogether.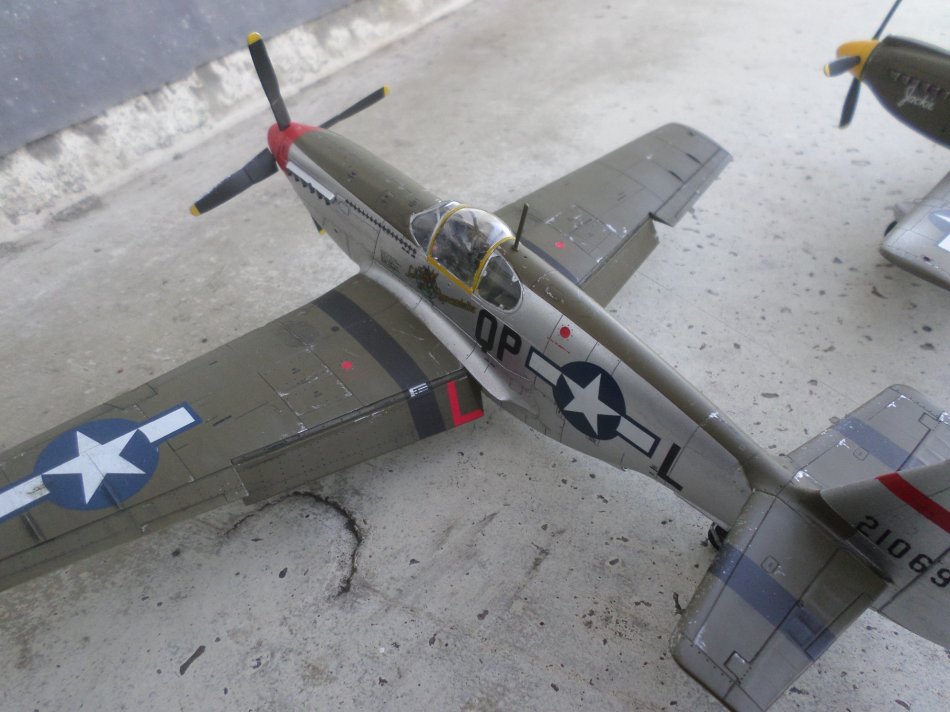 I painted these birds with Vallejo metal paints, and MrHobby for the rest. The decals were a problem though. Maybe the age was a problem but the decals just all but dissolved completely and all I could use were the stars and bars on the A version. I had to resort to aftermarket decals and a set donated by a fellow modeller. (I love this community :) )
In the end, I'm quite satisfied. I hope you like the end results too.
Klaasjan Schuuring