This PZL P.11c was made from the MisterCraft kit in 1/72. "K.O.P." is written on the box but it´s not explained what it means, so I asked my friend Michal from Poland and the Polish Aviation Museum in Cracow, which is really impressive, I´ve already been there in 2012: http://muzeumlotnictwa.pl/muzeum/en/
Thanks to Michal and the museum I found out that it means "Korpus Ochrony Pogranicza" (Border Guard Corps).
It´s a simple kit, the parts are fitting well and it comes with a decal sheet which allows 4 paint schemes (four Polish and one Russian).
I added details inside (structures on the side walls, instrument panel) the cockpit and added a pilot figure from another kit. The pilot pulls the stick back, so I cut off the elevators and fixed them again in a pulled position.

On the outside I added some more details out of stretched sprue. I also had to deepdraw a new canopy, because I´ve lost the original one from the kit.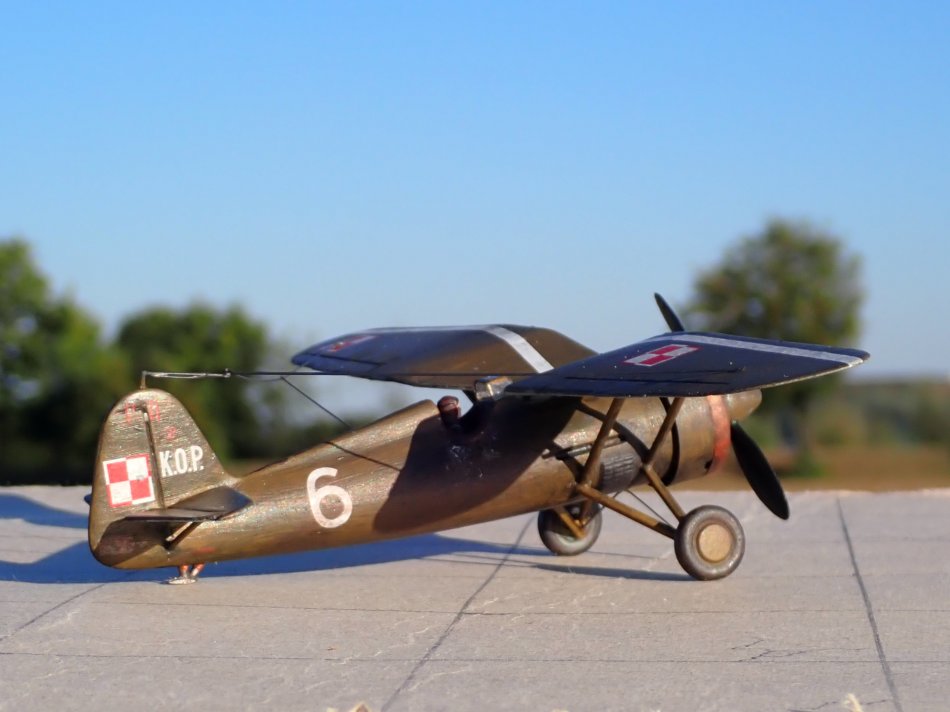 The model was painted with brush and enamels from Revell. I sprayed flat, clear varnish over it.

Greetings from Germany
Thomas Brückelt