Stearman A76-B4, Venezuela Air Force
Continuing with the commemoration in 2020, of the 100 Year Anniversary of the Venezuela Air Force.

The Boeing Stearman is a basic military trainer biplane widely used by the US Air Force during the 1930-40s, more than 10,000 Stearman in different versions were built.

The first Boeing Stearman arrived in Venezuela in 1932, In 1940 the Venezuelan Military Aviation began equipping with US aircrafts, including 3 Stearman A74-L3 and 5 Stearman A76-B4, equipped with fuel tanks and weapons. In total, Venezuela bought 29 Stearman aircraft in different versions, basically fulfilling the role of trainers.

To build this Stearman A76-B4, I used the 1/48 scale Lindberg Stearman PT-17 scale model. Is a very basic kit, with very few details; which is why I had to do a ton of scratchbuilding: cockpits, instrument panel, seats, seat belts, lights, antennas and a lot of other little details. The most labor-intensive one was the construction of the engine cowling.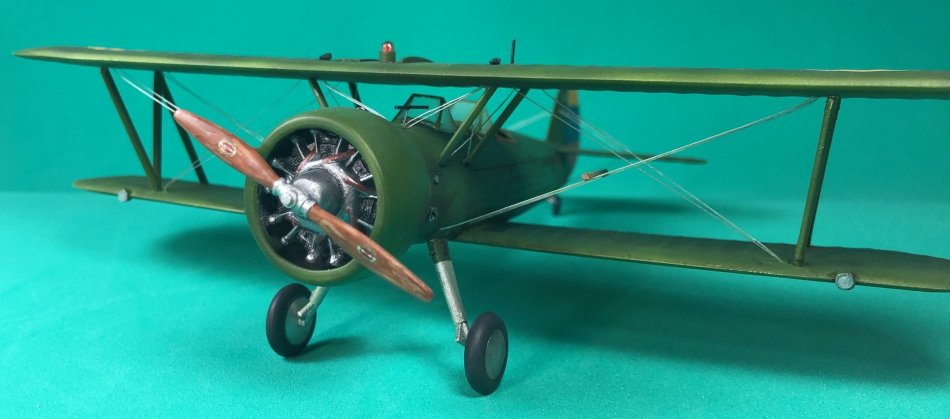 The paint used is acrylic from Model Master (Testor) and homemade decals.
RSK48, Rafael