Breguet 273, Venezuela Air Force
Continuing with the commemoration in 2020, of the 100 Year Anniversary of the Venezuela Air Force.

The Breguet 273 was an aircraft of French origin, reconnaissance and bomber, which operated in the Venezuelan Military Aviation from 1934 to 1939.

Starting in 1934, the Military Aviation of Venezuela imported from France 15 Breguet 273 aircraft, equipped with an 860 HP Hispano Suiza engine. This aircraft was capable of loading 400 kg of bombs and was equipped with a 7.7 mm Vicker machine gun operated by a bomber and placed at the rear of the aircraft; it was characterized by having a front radiator very similar to that of a car of the time. These aircraft operated as observers and bombers until late 1939.

This airplane was totally scratchbuilt , I used a lot of references and drawings found in the web, styrene plastic sheets of different thicknesses, a lot of Tamiya putty, the propeller was made from a wooden popsicle stick, the wheels are left over from another model, windshields made from an acetate sheet. The paint is acrylic from Model Master (Testor), and the decals are home made.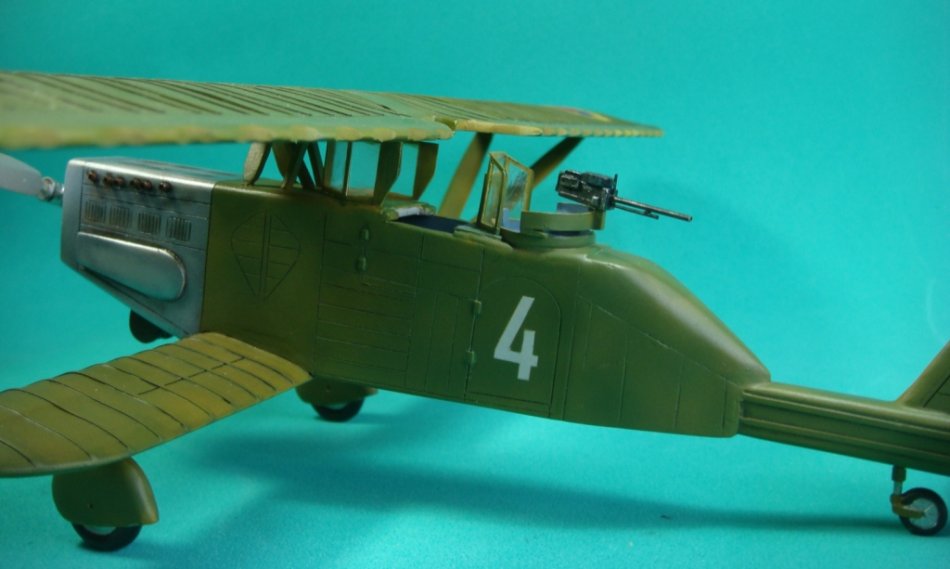 Enjoy the photos.
RSK48, Rafael