A good friend of mine gave me this kit and convinced me to build it. I usually build WW2 subjects so this was a departure from my comfort zone. This kit has a lot of firsts for me - my first post WW2 jet, my first Indian Air Force jet, my first non mainstream kit and my first multimedia kit.
I built it almost OOB. Few modifications were done to add missing details (the pitot, NACA inlets, access panels on the tailplane), most of which were listed in the manufacturer's website. As this was a short run kit, a lot of filler and a metric ton of expletives were used for the build phase.
I primed the kit with Alclad black primer & microfiller. I polished the whole kit with various grits of sanders before spraying AK Extreme metal paints. I used 4 different shades of Aluminium to create a variation in the panels using pictures of the actual aircraft as a reference. The decals were easy to apply and once all had dried I sealed the whole kit with two coats of Alclad Aqua Gloss.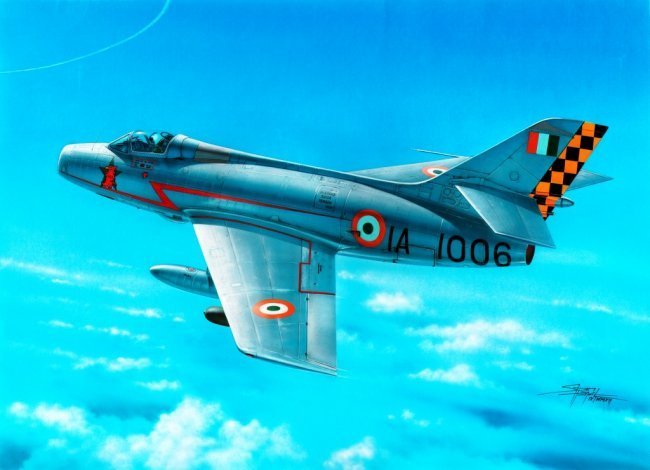 The kit was finished as IA 1006 of the 8th Squadron, The Eighth Pursoot of the Indian Air Force during the 1965 War.
This is my first entry here and hopefully I can follow this in the future with more builds.
iflytb20
Click on images below to see larger images