DH Venom FBMk-54, Venezuela Air Force
Continuing with the commemoration in 2020, of the 100 Year Anniversary of the Venezuela Air Force.

De Havilland Venom FBMk -54 jets, made in England, began arriving in the Venezuela Air Force in 1955, when 22 aircraft were received. The Venom was designed based on the D.H. Vampire, with significant changes in the wings: thinners and moderate arrow shape; a Ghost engine instead of the original Goblin , ejection seat , fuel tanks ejection on the wing tips , and other changes. In 1973 they ended operating life, being replaced by the F- 86K Sabredog.

To build the DH Venom FB-54, I used the "Classic Airframe" model kit: DH Venom FB-4, 1/48 scale. The painting is acrylic from "Model Master", roundels and flag emblem decal are from the model, the other ones are home made.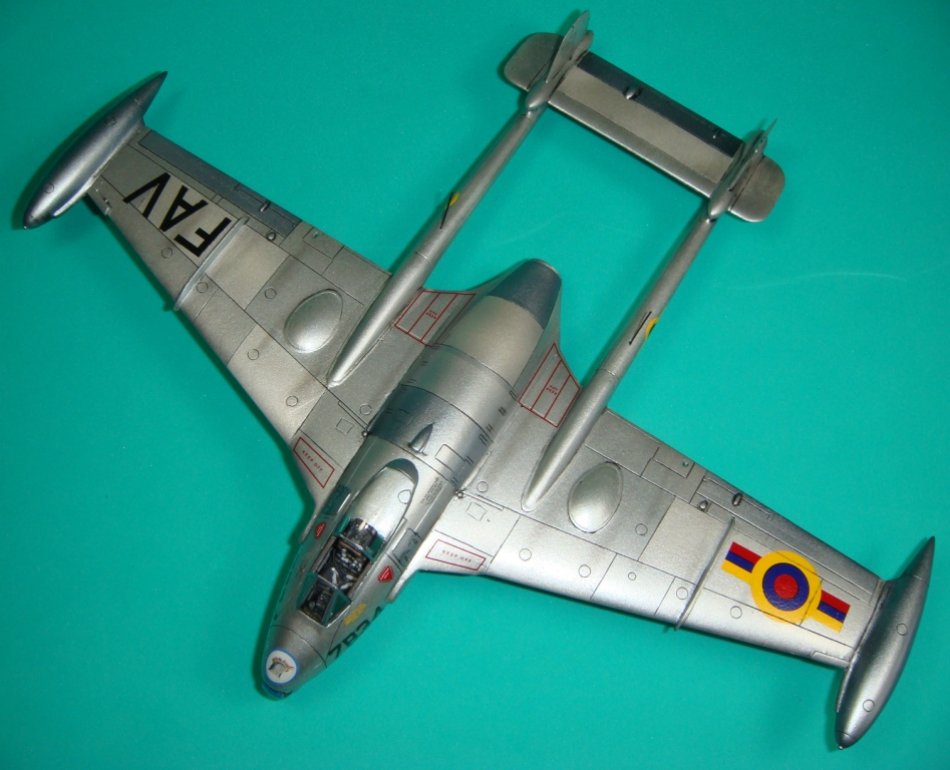 Enjoy the photos.
RSK48, Rafael