I always wanted to build this Mig-21 F-13 as it was the very first Mig-21 we got, It first arrived in 1963 and the one am building arrived in 1964. The BC824, is a rare aircraft as only a few were bought and only one or two survived. I decided to build the aircraft using the Revell kit, but getting it was a huge problem due to covid lockdown and postal service not working. At first the vendor was not sending to the place I was residing, so I asked a friend to get the kit for me and send it to me when the thing improved a little bit. He was kindly enough to do it for me and I am very thankful to him.

Honestly, it was one of the fastest builds I have done. It took me just a day and half to complete it. It was a smooth sail, the only problem was the weapon that came with it which I didn't use and borrowed a pair of K-13 from another kit. The biggest and only major problem I faced was the wing root took some dry fit to correct it, and the minor one was the canopy it was hard tracing it. For painting I use only one silver color, and rest was modulations by adding different paint to the silver mix. My printer broke down again so for the serial number, I used leftover decals, cut the individual number and alphabet and stick on it.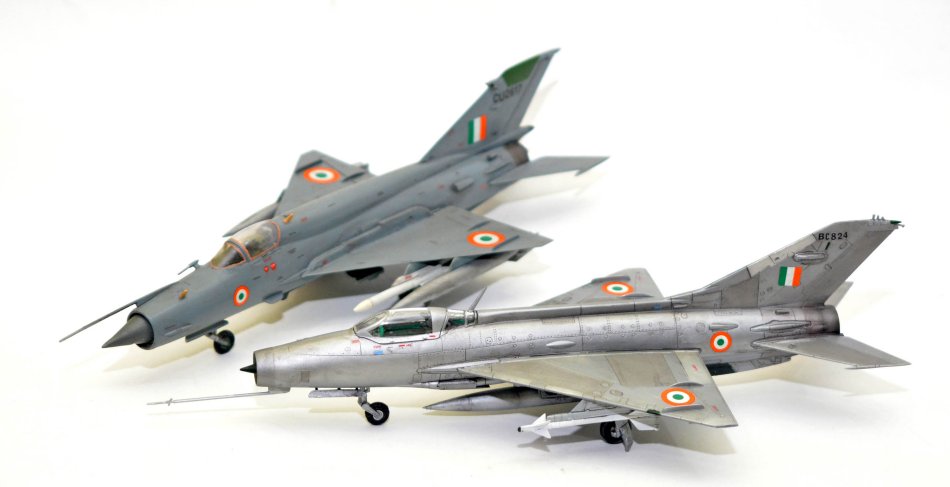 I am so happy with the result and glad I could make it for the 15 August 2020, perhaps a little good news in these extraordinary times.
Thanks for looking, Cheers.
tom thounaojam