This kit was built as part of group build for Indian Scale Modellers. My second Mirage 2000 model in Indian Air Force colors with the first one being twin seater built a couple of years ago. Kit came in the Japanese IdolMaster box with IdolMaster decals but I was going to build it in IAF colors.

It was a fairly easy kit to build with hardly any fit issues and required minimal putty and sanding. I prefer painting my kits in the yesteryears camo scheme which I personally think were beautiful compared to all grey "tipnis grey" paint scheme had adopted recently. But thankfully, Mirage 2000 of the India Air Force is the only aircraft of indian airforce that still sports 2 tone color camo.
I used a combination of Vallejo Model Colors to paint the aircraft. Weapon loads contain 2 x Super 530 Air to Air Missiles and 2 x Magic II Air to Air Missiles.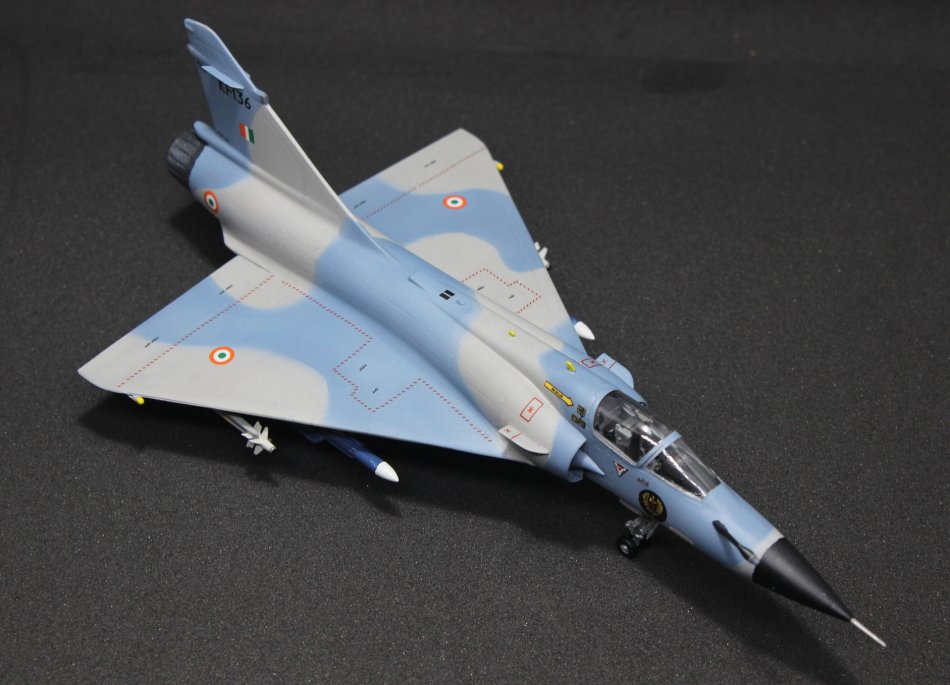 Decals were aftermarket. If you notice, Indian Air Force used to have squadron logos on the aircraft which they no longer do. This aircraft belonged to the battle axes squadron of the IAF.
I avoided heavy weathering as I did not want to spoil the camo. Model was finished off with a nice satin varnish coat.
Happy Indian Independence Day.
Aamod Potdar