The Hurricane by itself really doesn't need any introduction, so I'm not going to go into any details. The Sea Hurricane was the maritime version, launched from ships. The Mk.IA was converted from old existing airframes and launched from merchant ships using a catapult. They were meant to be either landed ashore (if in range) or ditched after the mission, the pilot being recovered from the sea. Subsequent versions, including this one, were purpose built, had arrester hooks and operated from aircraft carriers.

The Revell kit is a 1996 mould and represents a Mk.IIC, of which 60 were built. The kit is fairly simple to build, and everything goes together well enough, with only a little filler and shaping/sanding required. The wing structure construction is a bit unusual - the lower surface has three sections instead of the more common single piece. The cockpit is lightly detailed, but considering the closed canopy and framing, it's more than sufficient. Wing dihedral seems to be less than on the real thing, but I elected to leave it as it was.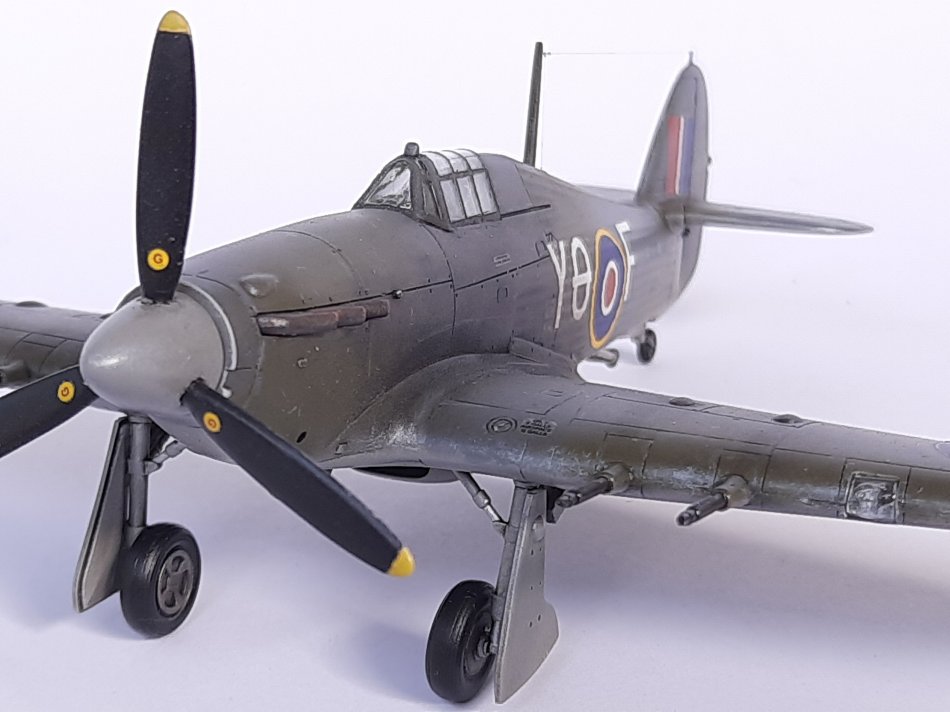 I painted the model in one of the two box schemes, the same as the box art. It represents a Sea Hurricane Mk.IIC of No. 787Z Naval Air Squadron, St. Merryn, circa Nov 1943. Paints used were Italeri and Vallejo acrylics, weathered with an oil wash and pastels. The Hurricane is one of my favourite airplanes and I like the way this has turned out - a true workhorse.

Best wishes from India...
Bob TheDoc