MiG 21 MF Fishbed J Slovak Air Force
The model represented is 7803 belonging to the 3rd attack group of the Slovak Air Force. Today, abandoned in Sliac, Slovakia. During his time in service he used this scheme short time, surely because of the poor quality of the painting looked like this, and operated short time in these conditions, between 1998 and 2000. This version is NOT included in the kit.

Excellent kit, lots of extras and top level matriceria. In the album photos in service, and later current photos where it is abandoned. I had no drawbacks in building it, it's pretty complex but bearable and fast. Step by step construction is perfectly recorded on my youtube channel:
https://www.youtube.com/channel/UC1tY9e-RknIG-LKiynpjTsw
Photo credits to whom appropriate.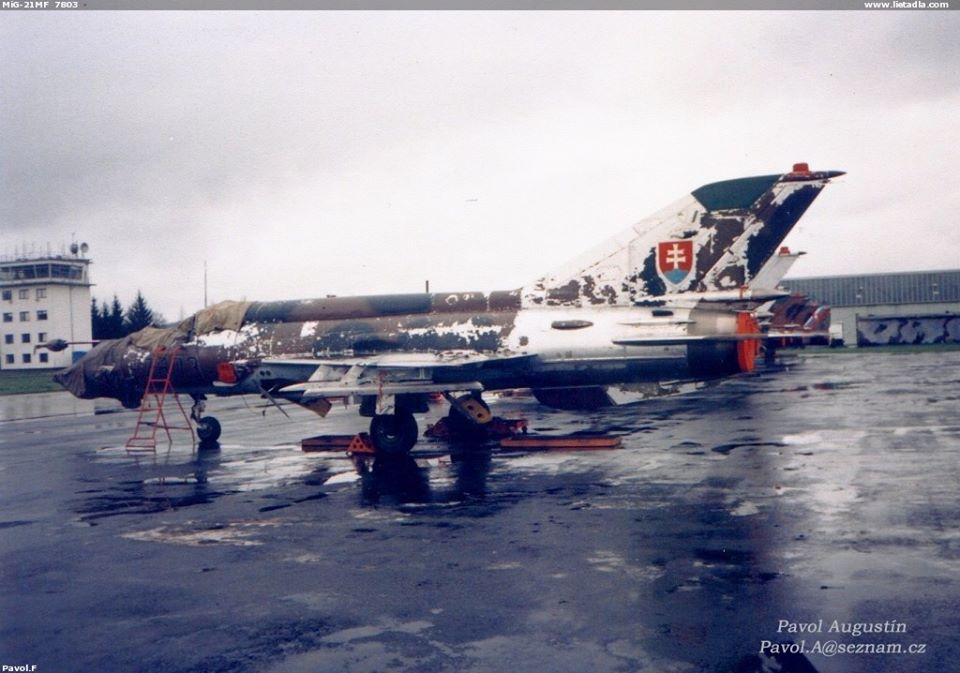 Hope you like it, cordial greetings from Córdoba ARGENTINA.
Special thanks to:
Martin Ocampo, for always giving me good vibes and constructive criticism to finish this model! It's because of you to finish it!

Ennio Croce, for your constant help with photos and all the criticism!

Charly Dacunda, for the corrections, only someone who knows a lot as you realize! Thank you!
Franco Echenique
Click on images below to see larger images