B-25J Mitchell, Venezuela Air Force
Continuing with the commemoration 100 Year Anniversary of the Venezuela Air Force
Starting in 1947, Venezuela Air Force (FAV) received 40 medium-sized B-25 Mitchell bombers; as part of the reimbursable assistance agreement program with the US government. The first batch of B-25 arrived in Venezuela during late 1947 and a last batch composed of 9 B-25J arrived in 1963. All of these planes were assigned to the bomb squad 40 (B-40). Many of these planes were later returned to the USA, and a few others are exhibited in museums and public plazas in Venezuela.
The model shown here, is the well-known Revell B-25J Mitchell in 1/48 scale, painted basically in aluminum (Testor Model Master acrylic paint), and it represents the B-25J serial No. 13B40 from the B-40 medium-sized bombers squad that operated in the FAV during the years 1960-1966. All decals were made at home using an Epson inkjet printer.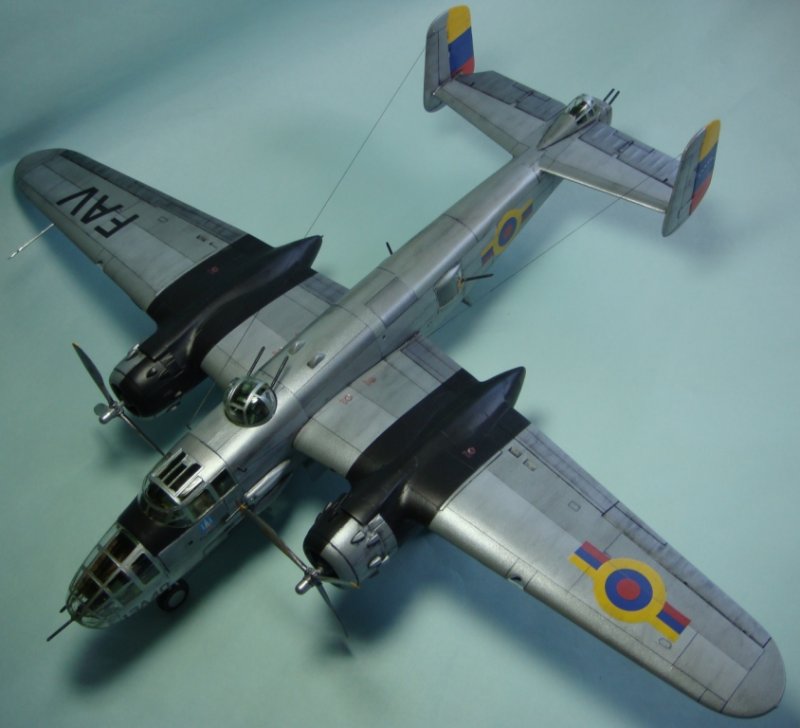 The model was practically made OOB with very few scratch details.
RSK48, Rafael