After donating some parts to the 'Weta' that I did a couple of years ago, I was left with this, the venerable old Airfix 1/72nd scale Douglas Dauntless, minus weaponry. Hmmm... What to do... Looking through some pictures on the net brought a very colourful Hellcat onto my screen, and I had the answer: A Dauntless target tug, which of course it never was. This is, after all, Silly Week.

No serious modifications, but a lot of stuff left off, like 3 bombs, the center-line bomb slinger thingy, machine gun(s) and mount. Stretched sprue aerial, and gear doors were replaced with plastic card. Scaled up, the original doors would have cause enough drag that dive brakes would be unnecessary.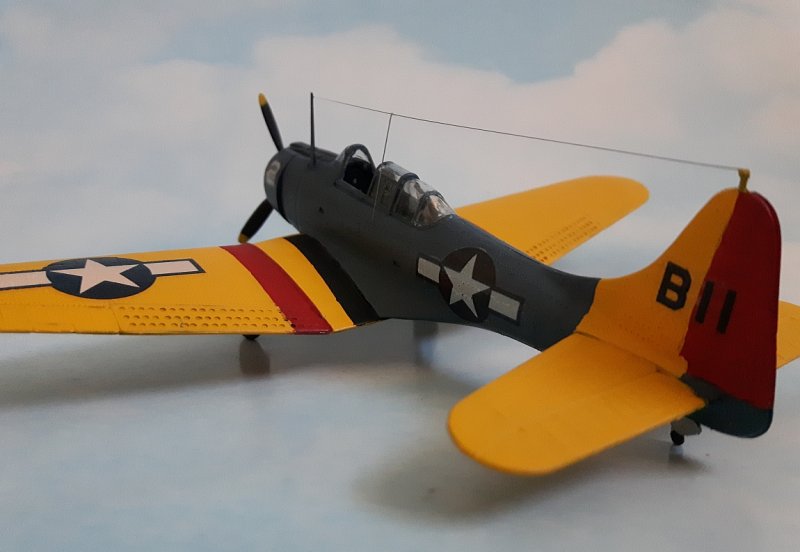 All hand-painted with hairy sticks. Principle paints were Tamiya; XF-18 Medium Blue, XF-3 Yellow, and XF-7 Red. Aerial attachment on vertical tailplane was a chopped down piece of the gun mount. Open cockpit because the piece was missing. Prop decals are just dabs of the XF-3. Might do something about the decal silvering later, for now I just want to move on, there are several others on the bench that are close.
Dave Bailey