Here comes my L-159A Alca, made from the new KP kit, which appeared in 2018.
The parts fit good and the surfaces are detailled lovely, especially when you consider that KP makes the base models by hand! Really excellent skills the modeler who made the base models must have!

The parts have no pins, so you have to work accurate.

The kit KPM00118 allows to make 3 paint schemes for the Czech air force. The decals therefore are printed in a good quality and are easy to handle.
I just added the little, black and flat antennas on the vertical fin and armed it with Mavericks and Sidewinders from the according Hasegawa weapons sets. The gun pod below the fuselage and the two external fuel tanks are included.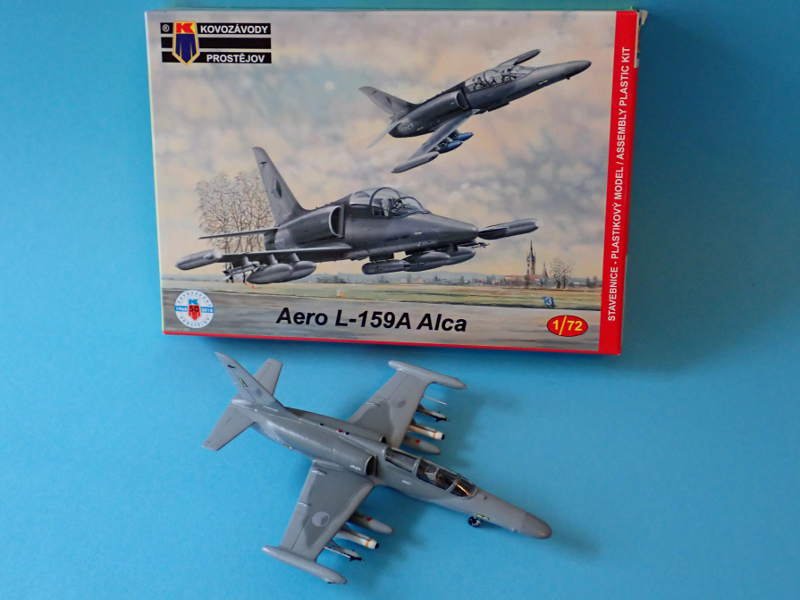 I painted my model with brush and used colors from Humbrol and Revell. After I attached the decals I sealed the Alca with silk, clear varnish.

I really enjoyed making this cool looking, to a combat aircraft pimped jet trainer.

Greetings from Germany
Thomas Brückelt