Usually I don´t collect models in 1/100, but I was interested in the old Tamiya kit. It´s really a nice kit, the parts fit well, the surfaces are lovely detailed and the canopy is very clear.

The decal sheet allows to make the German JD+235, which I built for a friend, and two Japanese Starfighters.
For my own collection I decided to make the 25+50, a F-104 with a special paint scheme from 1984.
I added figures. Therefore I took youngsters in H0 scale and gave them a helmet and an oxygene mask. I made this with superglue (gel), it worked fine.
The models were painted with brush and after attaching the decals I sealed them with silk, clear varnish.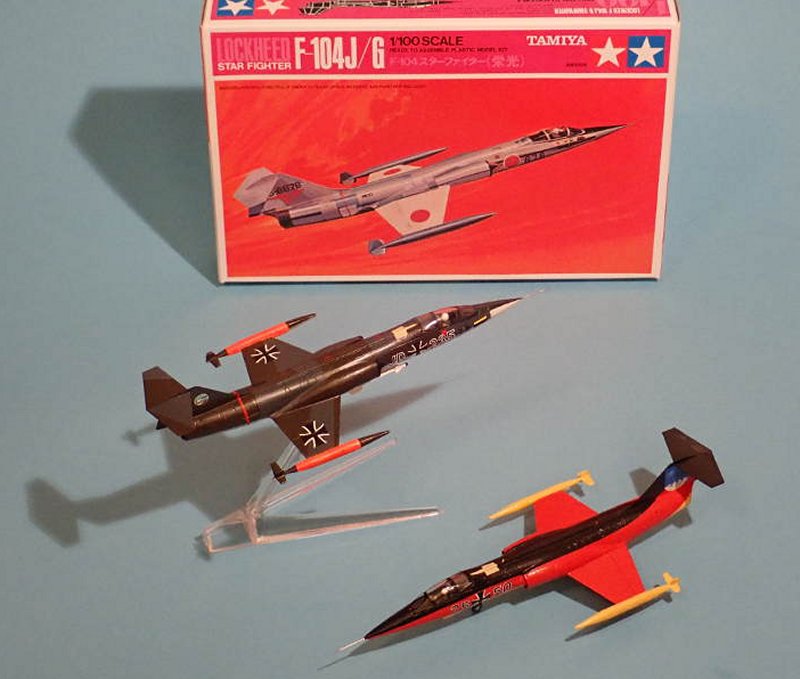 I enjoyed making the two Starfighters.

Greetings from Germany
Thomas Brückelt