The Fieseler Fi 158 was a an interesting project of a fast target aircraft. It is expected that serial planes should fly unmanned (also available from Bird Models: "Fieseler Fi 158B"). Three manned prototypes were planned but only one was built in 1938.

The kit contains a little number of resin parts, two deepdrawn canopies and some metal wires. It´s easy to build so I can recommend it to beginners in resin modelling.

I added some details in the cockpit (Stick, thrust lever, lever for landing gear, instrument panel, headrest) and on the outside I added the venturi tube, pitot tube, the little air intake on the left side of the cowling and I added the thin bay doors of the retractable tail skid.
The model was painted with brush and colours from Revell. I printed the decals and after attaching them I sealed the Fi 158 with clear, silk varnish.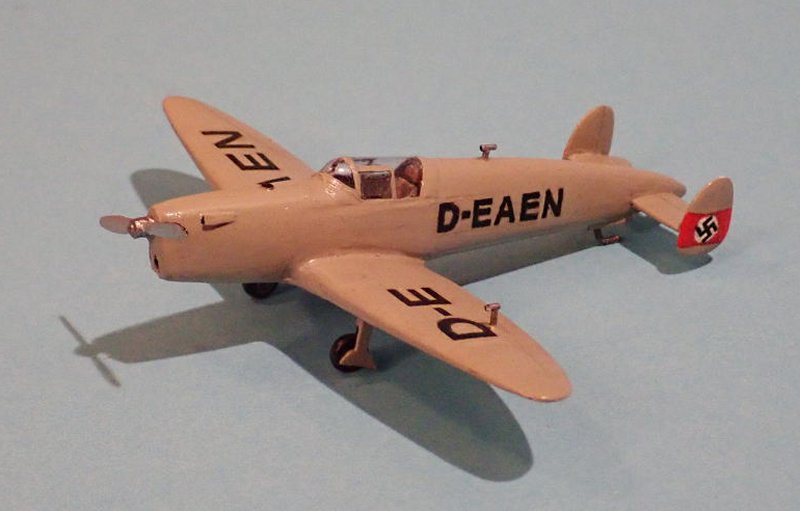 The model was built within a few days and looks very unique with its twin tail, which was chosen to fit it below a bomber.
Greetings from Germany
Thomas Brückelt