It was only a matter of time, after the Flettner Fl 282 V6 and V21, of course, I also wanted the No. 3 of Mini Art.

The construction was like the first two models a pleasure, really very fine details, thoughtful construction, very good faithfulness to the model, in short a real dream in plastic

As an accessory, I use the straps and etched parts from Eduard.

Colors are from Gunze Mr. Color RLM 71 and various colors for engine and mechanics.

Slight shape misalignment was noted, which was a bit of a concern with the thin struts on the hull frame and rotor blades, but experience with the other two Mini Art models made it easier to find solutions.

In the model are 15 gr lead hidden, 11 grams of lead foil rolled behind the seat and 4 grams as a ball directly on the bulkhead to the engine.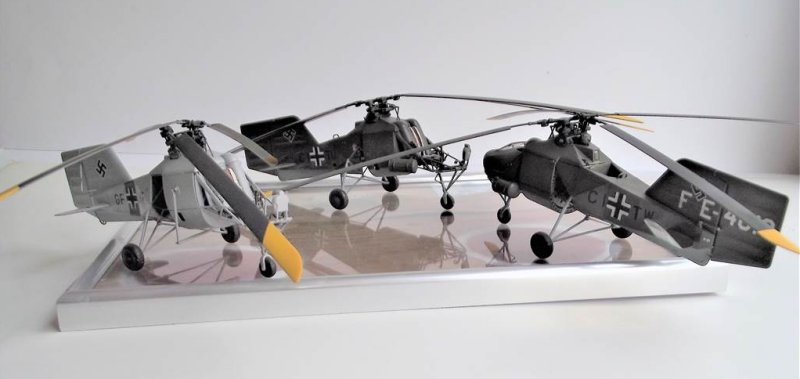 The V 23 can be painted in 4 versions, German, prototype V 23, prey on the day of detection, prey on arrival in the US and a silver version of the test phases at Sikorski

Greetings from Germany
Jens Gerber