For a while, I did feel some pain to feel like doing plastic kits, I needed something new. So I did decide, after some pathetic failure finishing in the waste basket, to mount WW1 kits direct from the box.

This is my second kit of this style, the Albatros DV from Eduard that does offer very flashy paint schemes.

Few things to say regarding the mounting:
Take your time, be relaxed

study calmly the instructions

Use a transparent upper wing to position all this correctly

Paint before gluing the upper wing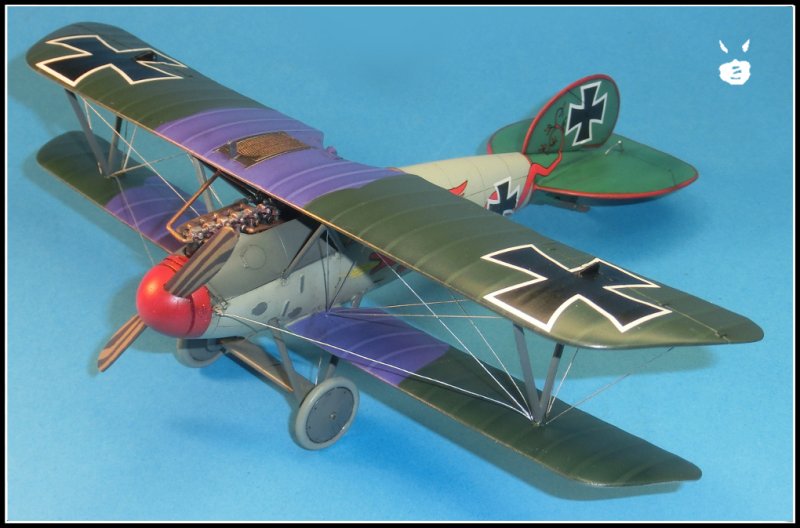 For painting the wings, first paint them in a lighter color, then mask the ribs traces, paint around the masks with the normal color, unmask and then you can dim the effect by spraying the original color if needed.
Laurent 'angus' BeauvaisName