Hello dear friends, the helicopters have always been attractive for any collection of models to scale and within the possibilities available in the market, you need variables, one of the icons of the 90's MI 24 Hind.
Existing only the Monogram kit and its reissue by Revell, plus a variable of Asian origin, it was interesting to make the model AH-2 Saber of the Brazilian air force.
Use for this, the Monogram kit that was kept in the box for about 20 years.

As can be seen, the corresponding modifications were made building them from scratch. The fuselage was corrected in its rear part that had to be lengthened, the steering rotor system, frontal armament, sensors and landing gear were changed, which in these models is fixed unlike the original retractable of the MI 24.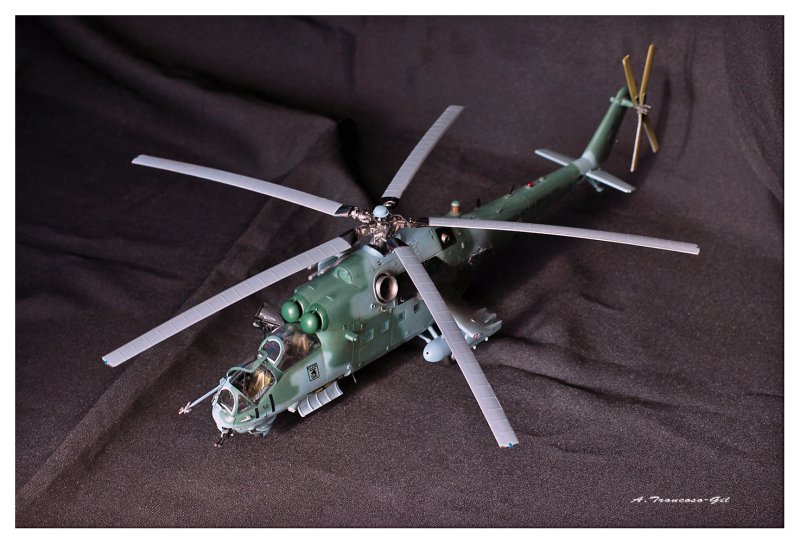 The decoration, as usual in my work, was done using automotive acrylic paint and printed decals at home.
I hope you enjoy it.

Greetings from Chile.
Alvaro Troncoso Gil (Brujo)