If I counted correctly this is my 100th post in ARC, something special for me. This is the Supermarine Walrus Mk.I Airfix in 1:48 scale. My first kit from Airfix and I can not say a bad thing. I had planned 3 weeks for the construction including the BiG Ed Set No. 49182 from Eduard and after 9 days I was done.
A report with all stages of construction can be found at scalemate https://www.scalemates.com/profiles/mate.php?id=11224&p=albums&album=43092

The model shows the marks of No. 276 Squadron, Royal Air Force Harrowbeer, Devon, England 1944. Unarmed as a rescue plane. A look into the history of No. 276 Squadron so these machines were also in the Mediterranean in use

To the kit: everything fits quite well, the many ejectors in the plastic you can overlook, after the installation of the hull is nothing more to see. The only problem is the open pulpit! Closed everything fits 100% the open parts F02 and F03 are also cast in the closed format and therefore have a lot of tension because too tight!
Part D 07 must also be very much tapered, the diameter is too large and the housing would not close D 14 and D 15 must also be adjusted.
Attention also with the etching parts of Eduard, machine position must be controlled, because it would be the frames D35 and D 32 in the fuselage in the way.
When installing the work areas for radio operator and navigator, you should also look a little closer, try dry, there is the instructions made unclear, even the position on the plastic is not very sure to find.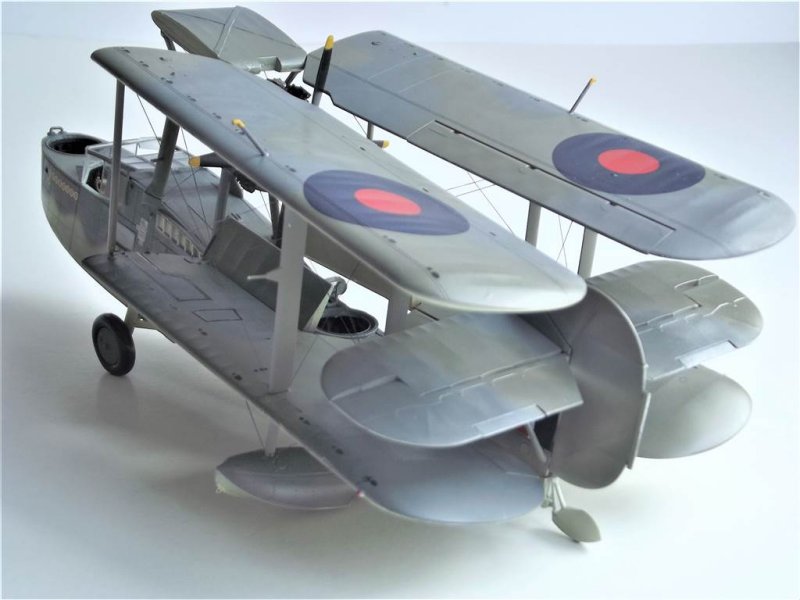 Otherwise, a real surprise and quite easy to build, a real fun and yet a thoughtful division of the construction stages

As colors I use Model Master Willow Green 2028 with light gray adapted for inside, the exterior colors are Original Model Master Dark Sea Gray 2059 and 2060 RAF Dark Green for the top from the bottom I painted everything with Gunze Mr. Color C 26 Duck Egg Green. The engine is painted with Alclad colors.
I hope the everyone enjoys my model and the report.

Best regards from Germany
Jens Gerber