MiG-21 GB - 1/72 Eduard MiG-21MF Syrian Arab Air Force, c.1982
6 weeks and 50000 decals later, I am done with what I think is the best kit I have ever made - Eduard's brand new 1/72 MiG-21MF. Its beautifully engineered and has details that would blow your mind, but does make you work hard to achieve the fidelity it deserves.

The Profi-pack boxing comes with a variety of schemes, but I chose to build a MiG that was a true war horse in the Middle East. Painted in the Znamya Truda camouflage in which the Type-96 was delivered from the Soviet Union, it represents an aircraft of the Syrian Arab Air Force in the days leading up to the Lebanon War when they were outclassed and outgunned by the Israeli Air Force. Not deterred by the daunting challenges, Syrian pilots took the war to the Israelis and made the best use of their versatile and agile MiG-21.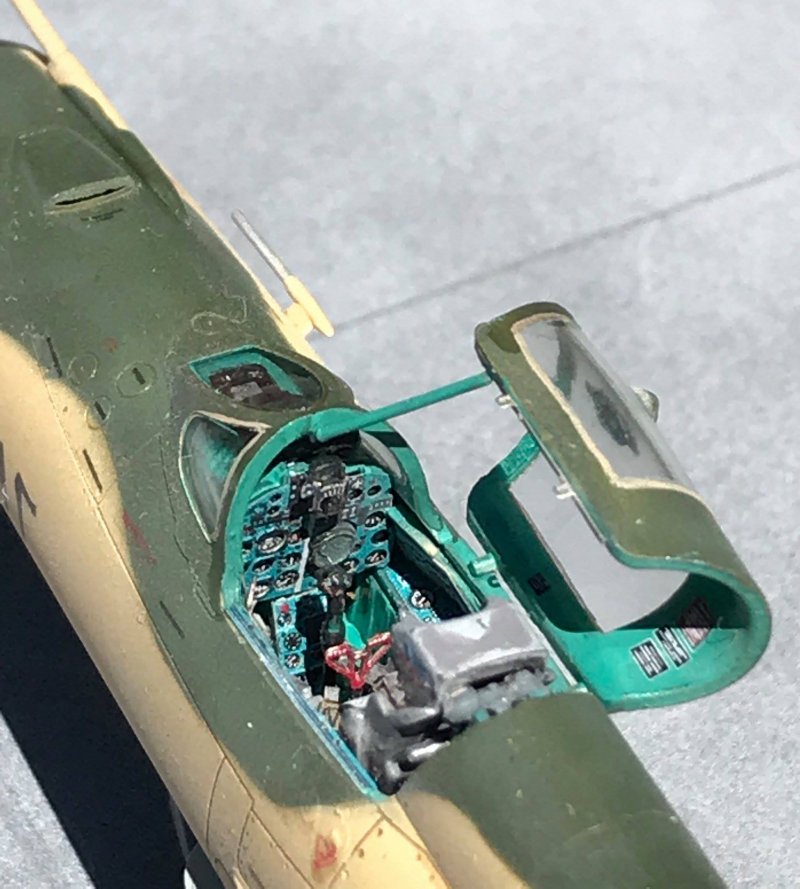 SyAAF is a shadow of its former self these days, but continues to be one of the most secretive air arms in the world. Their pilots and their MiG-21s continue to defend the homeland, but the enemy is very very different.

I will definitely build more of these MiG-21s, but need to build something 'easier' to relax. If you are a MiG-21 aficionado, look no further.
Ratish Nair