Here again something new from my workbench. A Ta 154 V 15 as a test carrier of the "antler" antennae array for the SN-2 radar. The kit comes from Revell and is in 1:48 scale.

The kit was not a worry in the fit, you have to think about the weight, the tank needs a lot of lead so as not to fall on the tail!!
Colors inside Gunze Hobby Color RLM 66 on the chassis RLM 02, for the night fighter scheme I have used Gunze Mr. Color RLM 75/76, I like these colors very much, they can be adjusted very well with universal thinner on the gun
Extra to the model are only the straps of Eduard and the position lights from cast cast iron, I use Decorsticks for long drinks, Colored plastic as you need it, as a form Eduard supplies occasional small forms on the edges of the etched parts, so are such lights for inexperienced absolutely no problem anymore.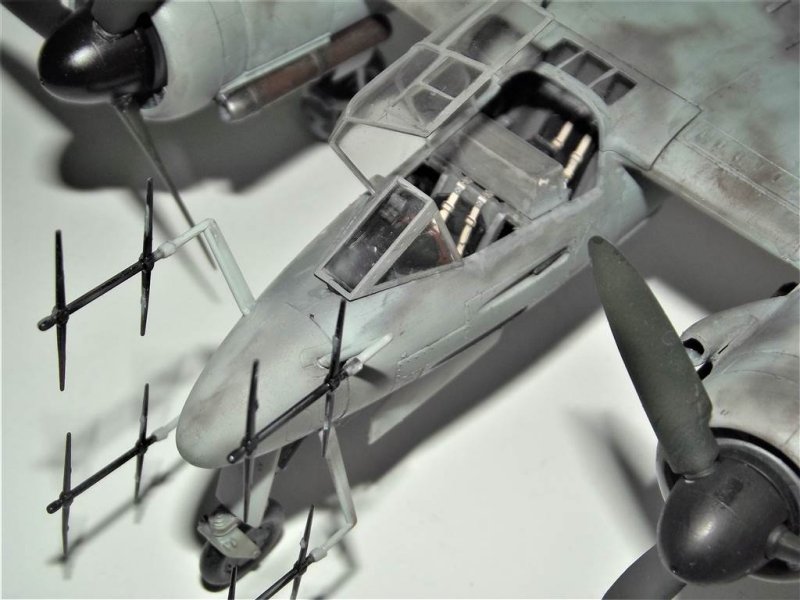 Greetings from Germany.
Jens Gerber