For once, I have decided to build a pure straight from the box kit. Indeed I did suffer some issues due to... not enough patience, the worst plastic modeler fault.

Of course, a MiG 21 has to be aluminium with red stars, no discussion on this point :-) The difficulty here is to obtain a realistic aluminium.

Picture 01: I just used the 2 dashboard to make a more realistic one

Picture 02: all air intakes have been hollowed

Picture 03: unfortunately, I did first painted the kit in black, then in Alclad. I did not wait enough

Picture 04: So I was obliged to remove all paint and start again

Picture 05: The kit painted in aluminium, magnesium and a mixture of magnesium and burned iron. the contrast is too pronounced

Picture 06: So I did again spray some aluminium to soften this

Picture 07: First a dark juice

Picture 08: then pastel powder

Picture 09: last problem, after all this, some vapors inside the cockpit, so I had to unglue it an rework on it.

Due to all these issues, there were some little faults, but the result does please me.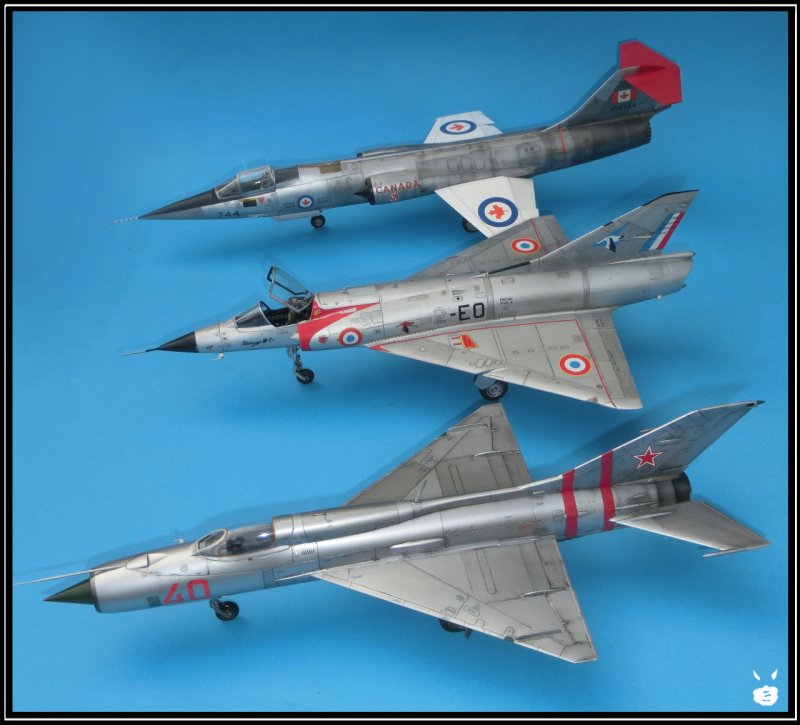 Enjoy the photos.
Laurent "angus" Beauvais