Here today is my Dragon Ju 88 C6 Kit NO. 5536 in winter camo.

I further detailed my Ju 88 with pre-painted Eduard photo etch seat belts. The antenna wire was done with EZ Line (Fine).
For painting I used:
Colors Basis RLM 70/71/65 Gunze Hobby Color

White as cover color, Gunze Hobby Color

Klear Kote Semi-Mat Alclad ALC 312
White was rolled up with a piece of sponge (thumbnails large) (only small areas about 5 x 5 cm) then with the same sponge, in the direction of flight, damp, blurred, creating fine stripes without covering, repeated until it pleases, then with fine Sandpaper in the direction of flight without pressure easily "sanding", which breaks the edges, then set with the airbrush light white mist and then "sand", then white opaque and cloudy to the touch of feeling.
Finished with pigments and chalk. Dirt and traces of wear, exhaust fumes from rust, Alclad Black Primer and Gray.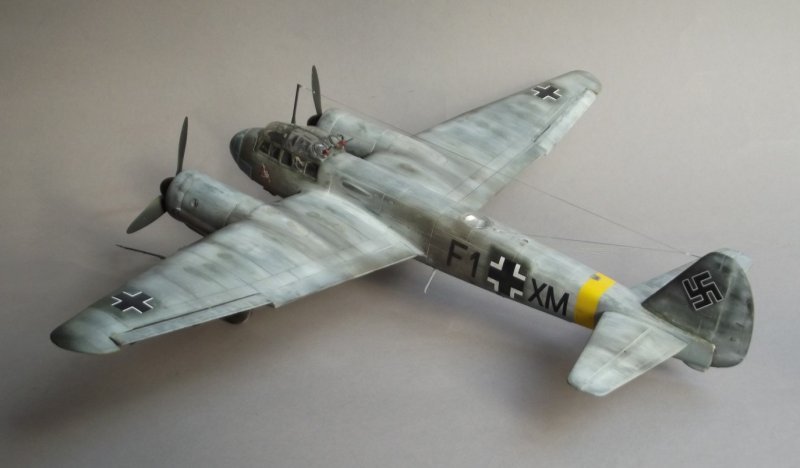 The Dragon models were celebrated in their day, probably more damned today, but I find despite the many work with spatula and Evergreen plastic still worth seeing and a pleasure in construction

Greetings from Germany
Jens Gerber
Click on images below to see larger images