This was a plane that I had wanted in my collection for many years. This past summer, I decided to give it a go. The kit has much added detail, including a corrected cockpit interiors, and crew boarding ladders. It is finished in a scheme used by the USAF Air Test Center, used at Ladd AFB, Alaska, circa 1948-1950.

The kit took about 7 months to build, the time used mostly to figure out how to do each step. The engine nacelles and engine intakes were modified with scratch built castings, and many other modifications were made, as per the photos. There are no aftermarket parts used, save decals from the spares box and the custom-made Air Test Center badges.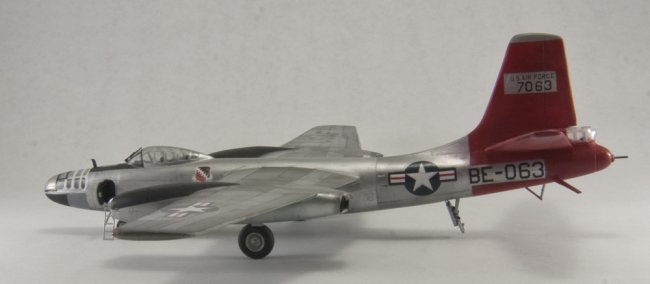 As the build thread includes more than 150 photos, it fit a little better over at Brit Modeler:

http://www.britmodeller.com/forums/index.php?/topic/235007410-b-45-tornado-never-made-mach-2-but-mach2-made-it/

I have included a few of the detail photos here, however. I hope that you enjoy looking at her, for she was a challenge. Perhaps the new prospective Valom kit will make doing one of these a bit easier.
TheRealMrEd