The build started with a inspiring picture of Indian Air Force Su-30MKI's being refuelled by an IAF IL-78MKI. I knew then I had to make a diorama of the same.
The search for appropriate kits lead to Trumpeters 1:144 IL-78 & Su30. Both required a fair bit of modifications to bring it to Indian Air Force Spec.
Having picked the IL-78 kit from a online hobby shop. The Su-30 kit was gifted to me by a dear friend Amrith.
Both the kits being relatively new releases from Trumpeter the details are decent and had very few fit issues.

Let me start with the IL-78 the modifications included scratch building of the Israeli refuelling pods. I started with a thick sprue from another kit, attached it to a drill machine and shaped it down using files and sand paper. The pylons used from the kit itself. The refuelling pipe and drogue were scratch built using a electrical wire and conical shaped piece of plastic from the spares bin.

The Su-30 kit work began with the canards and shoulder shaped out of sheet polystyrene and loads of putty. The refuelling probe fashioned out of a landing gear.

I also thought of adding a Brahmos Missile to the Su-30 this was made by using part of a Ballpoint pen refill. Finds from 48 scale assorted Missile fins and missile head came from drop tank in 72 scale.

Decals were self made using a laser printer and decal sheet. IAF roundels and fin flash are bright spark decals.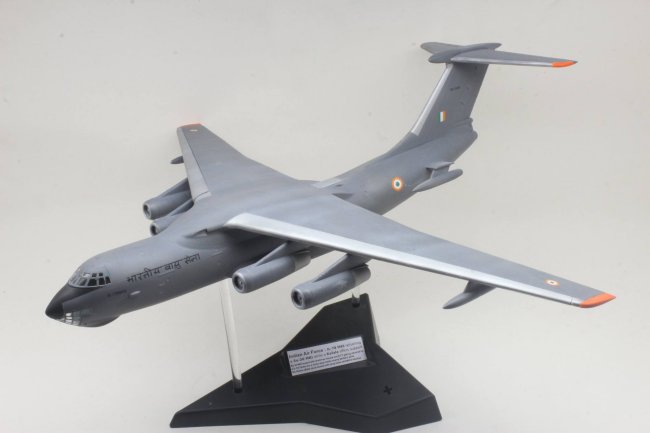 The third aircraft in the diorama is a Revell Rafale built OOB with just the IAF roundel and finflash added.

Here's wishing every one a Happy Indian Republic Day "Jai Hind".
Murli Rajan