It is a P-61B-2 "Cooper Snooper" piloted by 1st Lt. George C. Cooper of the
58th NFS, Iwo Jima in 1945.

For the first time I tried the chipping technique with the acrylic liquid by AK Interactive Heavy Chipping and I can say that is easy to use. Only paint chips of the propellers are made in pencil.
The panels are highlighted with a white Promodeller and thanks to the very fine paneling, do not stand out too much on the black. The Gunze matt black paint is covered with a satin Vallejo, with a very light coats, to obtain a semi-gloss effect, because these planes were initially painted in glossy black.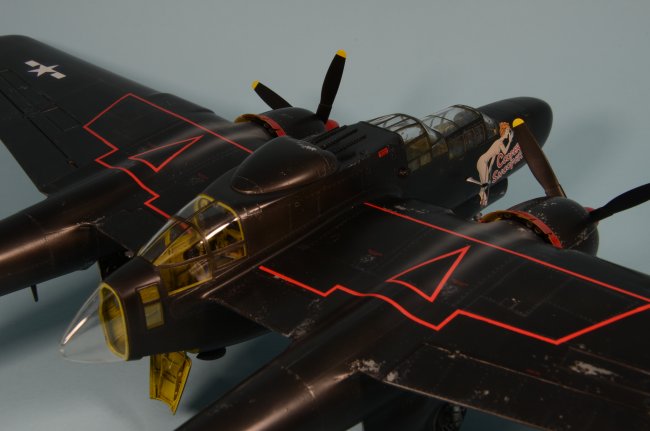 The antennas are rebuilt with Albion brass tubes. Eduard PE are used for detail the interiors. Require a lot of work, but the result is completely different and more close to the real airplane.

My best from Italy
Ermanno Bonafin