UH-1H Huey II - A2 AE 467 Hornero 8 Argentino
This model came from a Dragon UH -1D, which underwent several changes such as interiors, rear seats, floor, ceiling, instrument panels, opening engine bay, engine was made from scratch, changing position of the tail rotor as the Huey II version takes on the opposite side, main rotor made from scratch, all vacuformed glass and handmade decals.

The UH- 1H Hornero 8 is deploying tasks in the GAA7 Regiment based in San Luis, Argentina. It is a heli that originally arrived in the country as UH-1D (AE -439) and was subsequently updated with a kit, which became UH-1H Huey II.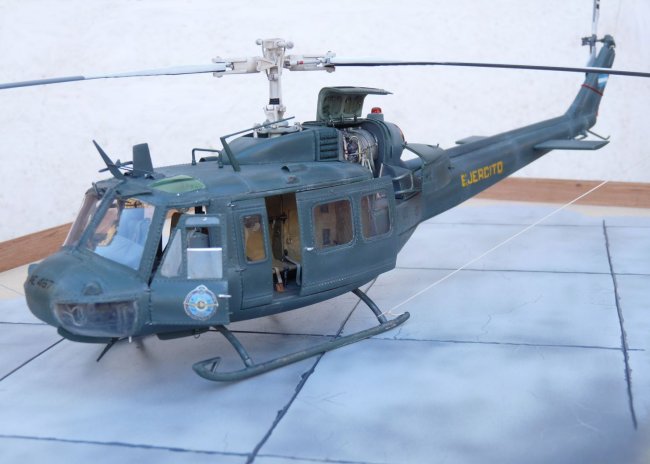 Bibliography:
Squadron-Signal - Walk Around 5536 - UH-1 Huey Gunships

Squadron-Signal - Modern Military Aircraft 5001 - Huey

Thanks to friends of the GAA7 Regiment, allowed me to get all the pictures that I need.
Daniel Colombi
Click on images below to see larger images