Again, the Fiat G-91 R/3, detailed.

This particular model is a replica of the real one in Alverca Air Museum – Portugal.

I used the Ocidental 1/48 scale model kit, with many scratchbuilt details. I cut the tail, and detailed it inside, like the front , where the engine attached.

It was very difficult work, because, there are no detail images in the web, and to get some fotos, uff, was difficult to. The camera compartment, was from scratch, like the cockpit interior, made with plastic sheet and wiring.
The engine was total scratch, made with Evergreen and wiring. Like the ground support set.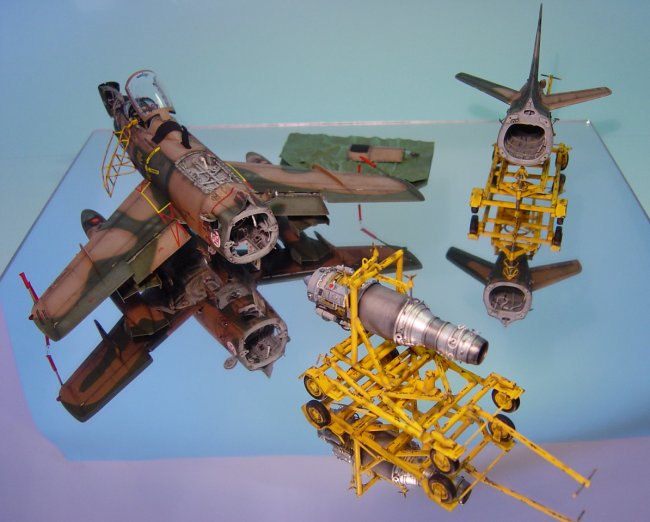 Cause I'm a Fiat G-91 fan, I enjoyed building this "Gina". It was a very beautiful aircraft, and it made history , in the Portuguese Air Force.
Fernando Dias
Click on images below to see larger images