This is my newly completed 1/6th scale Dragon model of the German MG-42 machine gun.

The kit is very complex, while the instructions are very sparse. A friend has a legally dewatted MG-42, and he provided me with some close ups of the weapon. For the complicated tripod, I had to use guesswork, but then found images for the gun on the computer, and managed to figure the rest out. Early MG-42s came with a wooden buttstock, but it was later changed to one made out of a Bakelite material. I chose the latter. You may notice the ammo drums are different colors. I decided to show them as transition, one Panzer Dark Yellow, the other Pazer Gray. In spite of the difficulties involved, I very much enjoyed this build, and would like to find more of these Dragon kits.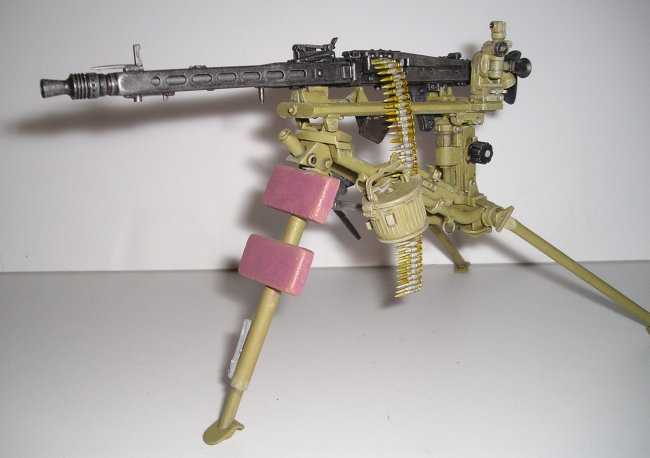 I am unable to airbrush in the house, so have to confine that activity to the warmer weather, where I can paint outdoors. I chose to do this kit, because it could be brush painted at my bench.
Hal Marshman, Sr