Hello everyone

Here is my latest build.

The North American RA-5C "Vigilante" was born as a carrier borne nuclear strike bomber, the A-5, but because of changes in the US nuclear policy the project was converted to a heavy reconnaissance aircraft where the large bomb bay was replaced with electronic and surveillance equipment.

The Mach2+ aircraft flew unarmed and escorted by F-4 Phantoms who sometimes had great difficulties keeping up with it, resulting in many losses, especially during the Vietnam conflict.

This Vigilante was built from the 1/72 Kangnam kit, although I really don't know if it qualifies as a kit, I mean, it was a disaster.

Warped and crude plastic, incorrect assembling instructions, missing parts, even the decal placement diagram was wrong.

After much work here is the final result, representing a RVAH-9 "Hoot Owls" Vigilante during its Vietnam War cruise aboard USS Ranger.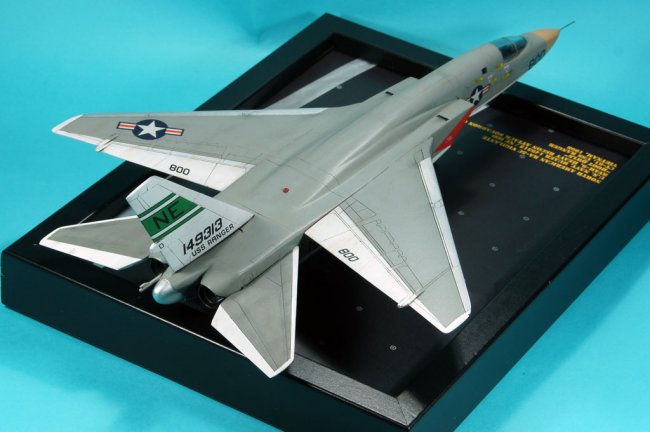 Best Regards.
Jaime Vinha