I am part of the Indian Scale Modellers and I thank the experts on the group who help me regularly with the details and pointers to make my builds a cake walk. Especially the founding father of the group Murli Rajan.
I had picked up this kit during a reunion of members of Indian Scale Modellers at Bangalore in March 2013, thanks to Capt Amrith Punja, who took us to the treasure trove of Academy kits lying with an old vendor.
The kit was typical Academy, good fit - nice recessed panel lines, overall good what you expect from Academy kit. But the Canopy had warped with the age of the kit lying at the warehouse and so had the decals aged.
This is the first kit in which I tried salt spray technique to show paint chipping. First coated in spots with Mr Metal Alu..and then applied water and sprinked salt. Let it dry and then sprayed the lighted coat of blue, after every coat applied 50-50 mix of Pledge and water. Each coat kept darkening the blue, till the darkest blue at the corners, edges and dark spots, where sun hasn't faded it.
The decals started breaking in water itself or on application, but with great efforts someway got them to stick and stay in place despite the age of decals.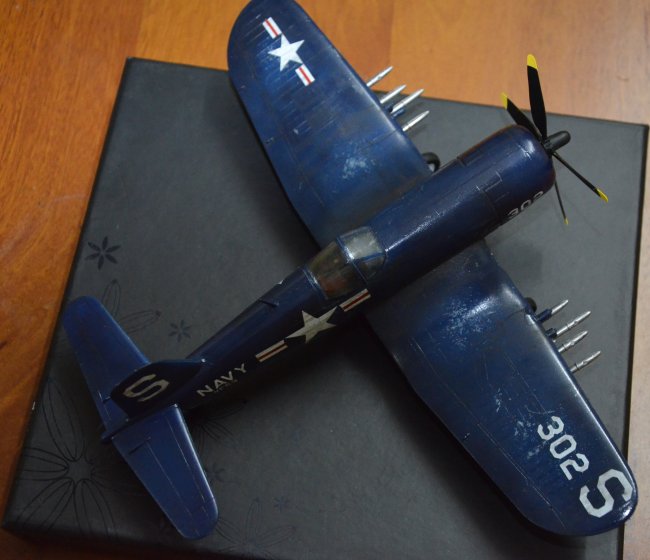 This article has been made on the occasion of 69th Indian Independance Day on 15th August 2015.
Jai Hind
Paresh Nair Indian Scale Modellers