1/72 Amodel IL-76MD
Gallery Article by Damanbir Sekhon

on Aug 15 2014

India Independence Day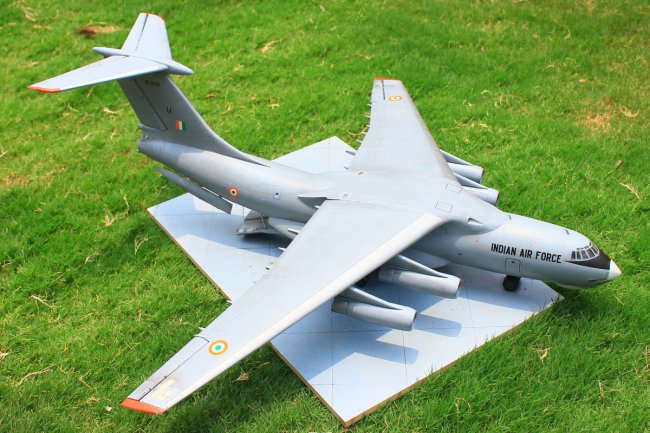 Presenting the IL-76MD (Gajraj) of Indian Air Force in 1/72 scale. The IndianAF operates 17 such aircraft. I see these aircraft everyday, so decided to make a scale model of it. To my luck, I got the Amodel kit for half the market price in 2010.

I began its construction in Summer 2011. Unfortunately, due to lot of work pressure, I could only assemble the fuselage, as it was a tedious task to cut the fiberglass fuselage to attach nose cone, canopy parts. And then the wings and cargo hold were completed and attached in summer of 2012. And then in 2013, I screwed up the paint job because I had to remove all the paint layers for repainting. Finally, this year (2014), I decided to complete this project at any cost. Although in these years, I lost/damaged some of the parts, still I managed to complete it! *phew*!
Though most parts are painted using spray paint, I used a brush for little detailing. I did weathering over the wings and underbelly of the beast to make it look similar to the actual work-horses that I see everyday.

Since no Indian AF decals were provided with the kit, I had to use a combination of decals from old kits for the serials. The 'Indian Air Force' Titles ( both in Hindi & English) are from the Begemot Mi-26 decal sheet.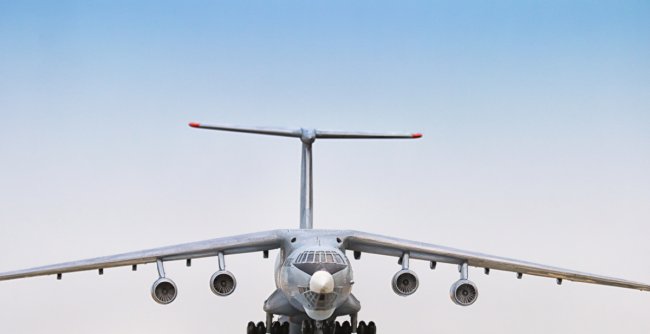 I chose the registration : K3000 'U' because the actual aircraft had a unique feature- It is the only IL-76 of IndianAF that has a white painted nose cone. I have attached the picture of the actual aircraft that I had clicked in April this year.

Hope you like it!

*HAPPY INDEPENDENCE DAY*
JAI HIND!
Daman