1/35 Dragon MD500E Gunship
Gallery Article by Rodrigo AD

on Aug 6 2014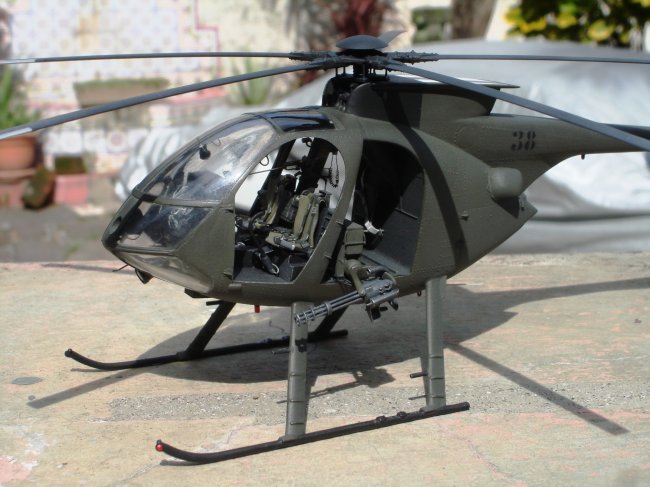 This is the 1/35th Dragon MD530G MMS kit n.3526 converted into an MD 500E of El Salvador Air Force. It is my second MD500E model and it represents FAS-38 of the Escuadron de Helicopteros based at Ilopango Airbase in San Salvador during the early 90s. The model was built using the CMK OH-6A resin interior that I modify to make it compatible with the E model, Eduard PE for the OH-6A and UH-1C, some scratchbuilt using Evergreen Plastic, stretched sprue and PE fret.
The XM-27 minigun system is from Werners Wing, and I had to modify it cause it has some major inaccuracies. I included the cannon that is from RB model, the seven shot pod is from Fireball Modelworks and the mount is scratch from PE. Some other major improvements include scratchbuilt tall skids, all new tail rotor assembly, detailed main rotor head, and interior seats made with Tamiya tape and stretch sprue.
The model was painted with Testors Model Master acrylic paints.

The main exterior color is U.S. Army Helo Drab (Aircraft Green 34031), for the interior the main color is Aircraft Interior Black(37031).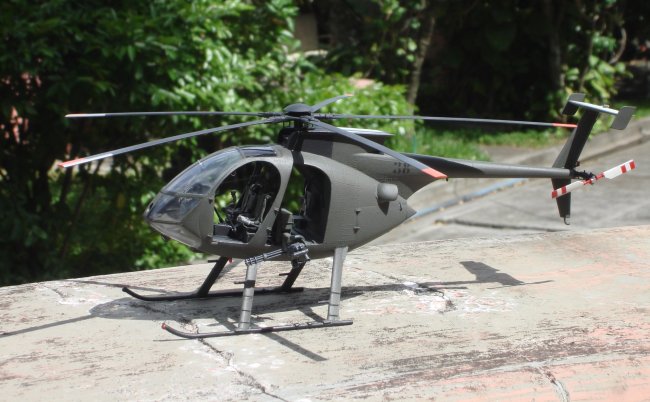 The model is dedicated to all the brave man of El Salvador Air Force that dedicated their lives to maintain democracy and freedom to our country during the 1980s civil war.

Thanks a lot!!
Rodrigo AD