1/35 Trumpeter S-75M
Gallery Article by Lucian Capraru

on July 31 2014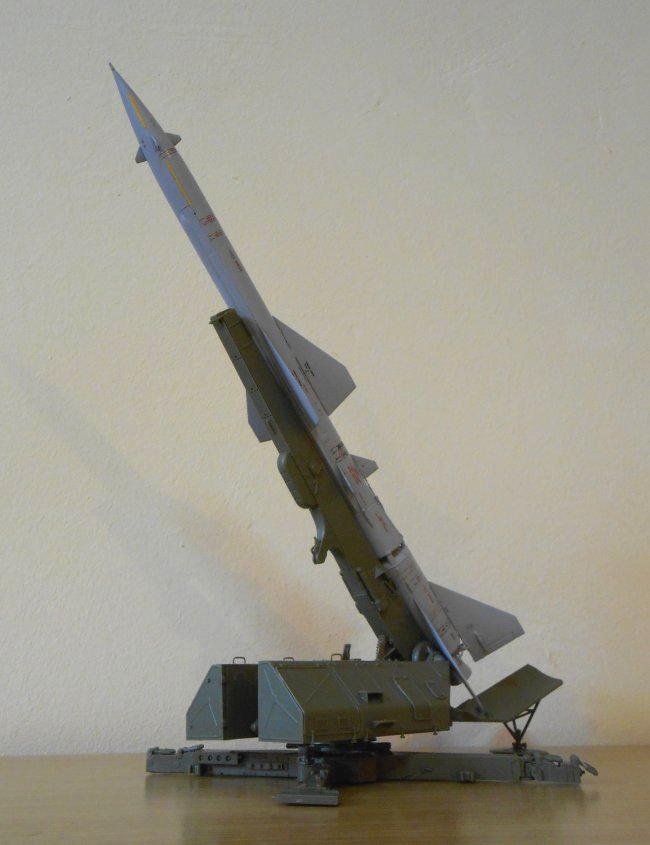 This is my latest project, the 1/35 S-75M Volkhov missile from Trumpeter, it is the conversion from the SA-2 Dvina, I modified the exhaust from the boost powerplant.

As far as I know there are few differences between Dvina and Volkhov from the fuselage point of view, the main improvements are inside the missile and the guidance radar, in fact the Volkhov model is an upgraded Dvina.
The S-75M SAM system entered in the Romanian Air Force between 1959 and 1961 along with the radar surveillance P-12 and later P-18 and the PRV-11 and later PRV-13 height finding radars.

On August 1st 1973 the 1st Surface to Air Missiles Brigade "General Nicolae Dăscălescu" ("Brigada 1 Rachete Sol-Aer") was created and it is since then the main air defense unit of the Romanian Air Force. The brigade's area of responsibility covers approximately 20,000 square km. in four counties (Ilfov, Giurgiu, Ialomiţa, Dâmboviţa and Călăraşi), the main objective is the defense of the Bucharest air space.

The unit currently operates S-75 M3 "Volkhov" and MIM-23 Hawk missile systems.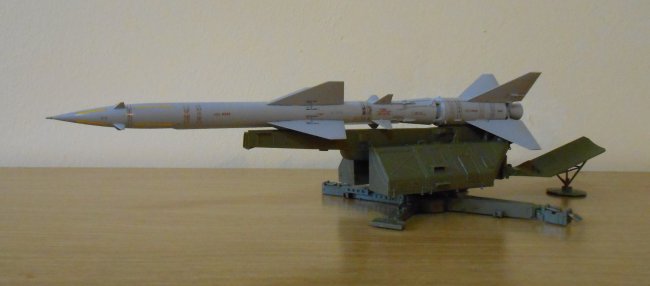 The Trumpeter kit is nice to build, the launcher and the missile parts fit well but you have to be very patient with the decals, I've managed to put all of them on the missile, the material is very thin and you can break it immediately trying to set it in the right position.
Louis